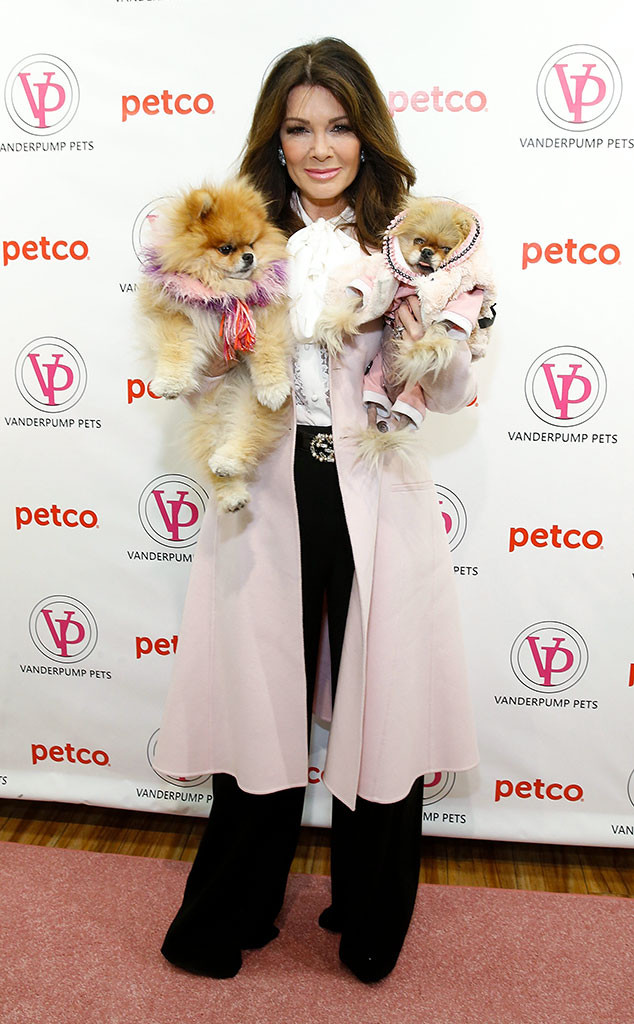 John Lamparski/Getty Images
It's a sad day in the Vanderpump household.
Real Housewives of Beverly Hills star Lisa Vanderpump announced Tuesday that one of her dogs had suddenly passed away. Pink Dog, a 5-year-old Pomeranian known for its light pink fur, was apart of Lisa's large brood of pets and pooches.
"Rest in peace Pink Dog, we are devastated to see you go so suddenly," she penned to Instagram. "You were such a happy pink dog and we will miss you dreadfully, we love you."
Vanderpump also revealed on Twitter that her husband Ken Todd tried to save the dog: "Pink dog died suddenly yesterday afternoon, ken gave her cpr all the way to vet but it was too late. Very very sad at this moment."