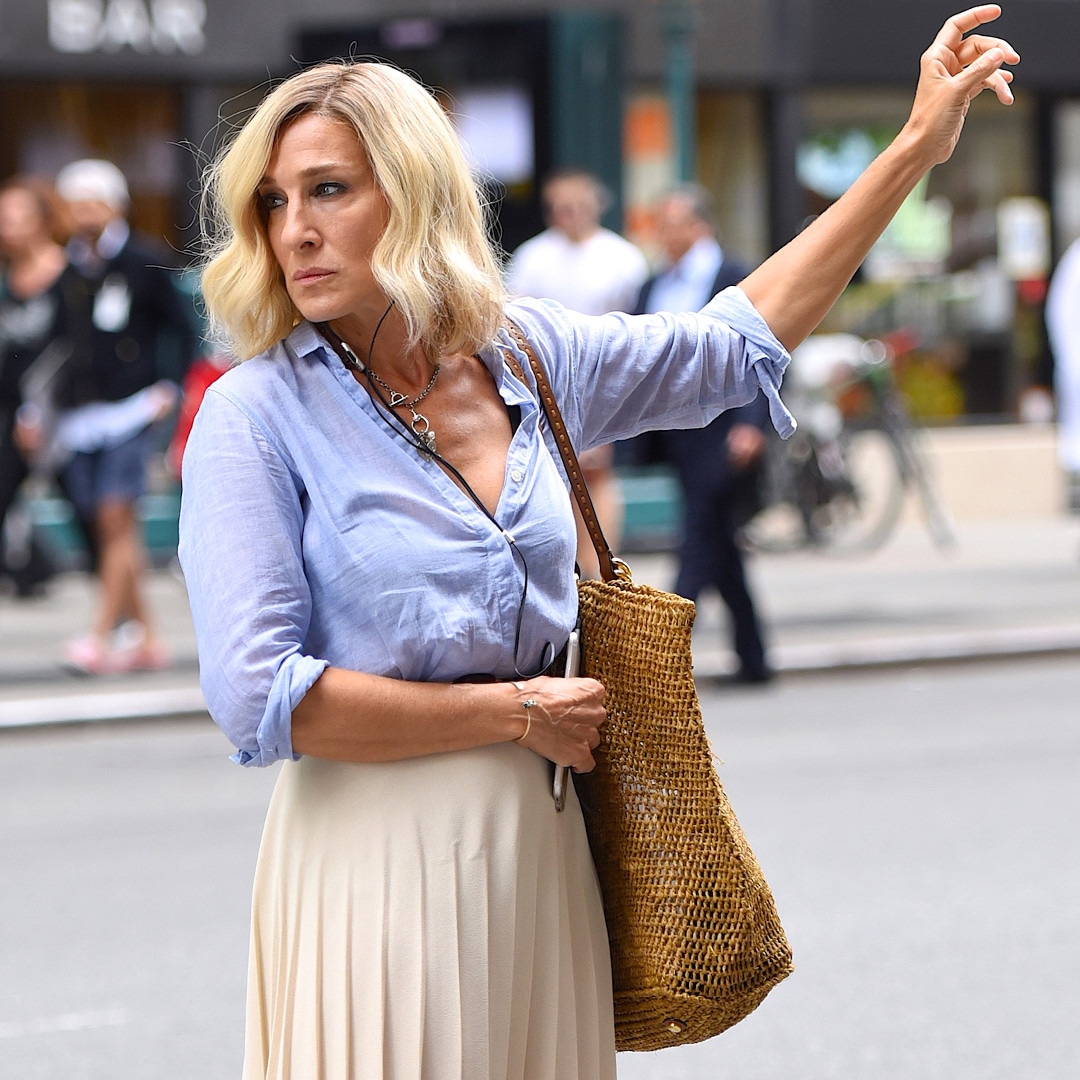 Robert Kamau/GC Images
How much would you spend to have Sarah Jessica Parker pick out your next pair of shoes?
New York City's favorite fashionista is partnering with Airbnb to create the ultimate Carrie-approved experience, hosted by SJP herself. As part of a two-hour tour beginning at Bloomingdale's flagship store on 59th Street in NYC, participants will get a pair of shoes from the star's SJP collection and break for froyo at Forty Carrots Café. Final stop: the New York City Ballet. Sarah promises the best seats in the house and "some VIP surprises."
SJP, shoes and sweets? That sounds like an experience worth paying up for.
The TV star, who describes herself as a "proud New Yorker" in her bio, says the shoe shopping will be unforgettable and to expect "a night you won't soon forget."
It'll cost you $400 (styling by the former Carrie Bradshaw isn't cheap), and availability for the excursion is limited—the listing goes live tomorrow with just four available spaces. But don't think the Sex and the City alum is pocketing the money for some new Manolos. All the proceeds will go to the New York City Ballet, where Sarah is a board member.
While you probably know Airbnb as a short-term rental service for rooms and apartments, this tour is part of the company's social impact initiative. Airbnb now offers tours and events that allow users to explore the arts, history and more while uncovering a different side of a city. One hundred percent of all experiences go to charity, and the Divorce actress is one of the latest celebs to sign on. Others stars include Ansel Elgort, who tours participants around his Brooklyn neighborhood to benefit Americares hurricane relief efforts, and NFL player Michael Strahan, who takes his guests golfing to benefit St. Jude Children's Research Hospital.
Is this what they mean by guilt-free shopping?