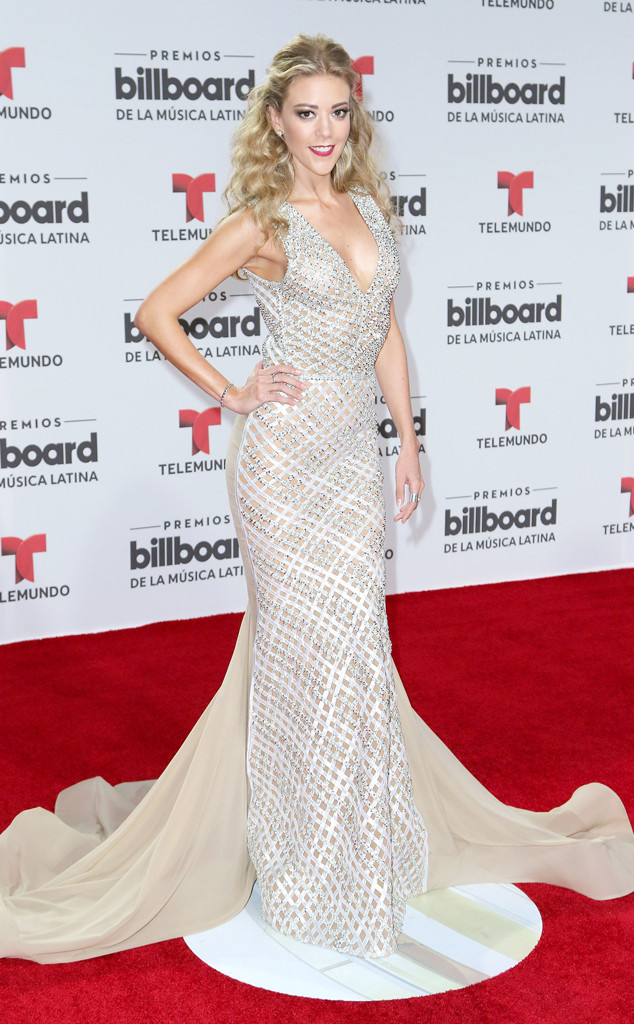 Alexander Tamargo/Getty Images
On Tuesday, Mexico was hit by a 7.1 magnitude earthquake. The tremblor came on the 32nd anniversary of Mexico's deadliest earthquake in modern history in 1985. By Wednesday the death toll rose to at least 295, according to NBC News.
Now, Mexico is left to assess the damage, try to find survivors and mourn those who lost their lives.
Fernanda Castillo, one of the stars of El Señor de Los Cielos, took to Instagram to do just that. The 35-year-old actress' cousins were among those killed by the deadly quake. 
"I think that the silence will contain me, but the pain screams. I ask myself so many things. Things that don't have answers on days like these. I don't know what to do with this unexpected pain," she writes in Spanish along with a photo of her cousin Florencia and her cousin's husband Martin. "I know that wherever you both are, you're hugging, smiling, and that's how I want to remember you both. That's how you'll stay in my soul and in the hearts of all that loved you guys. We're never going to forget you." 
Stars like Salma Hayek are also joining forces with other organizations. The actress donated $100K to UNICEF, which as the star explains, has teams on the ground responding at the sites. 
"I implore to your hearts, to the goodness of your hearts and your compassion to help with anything that you can give," she said.