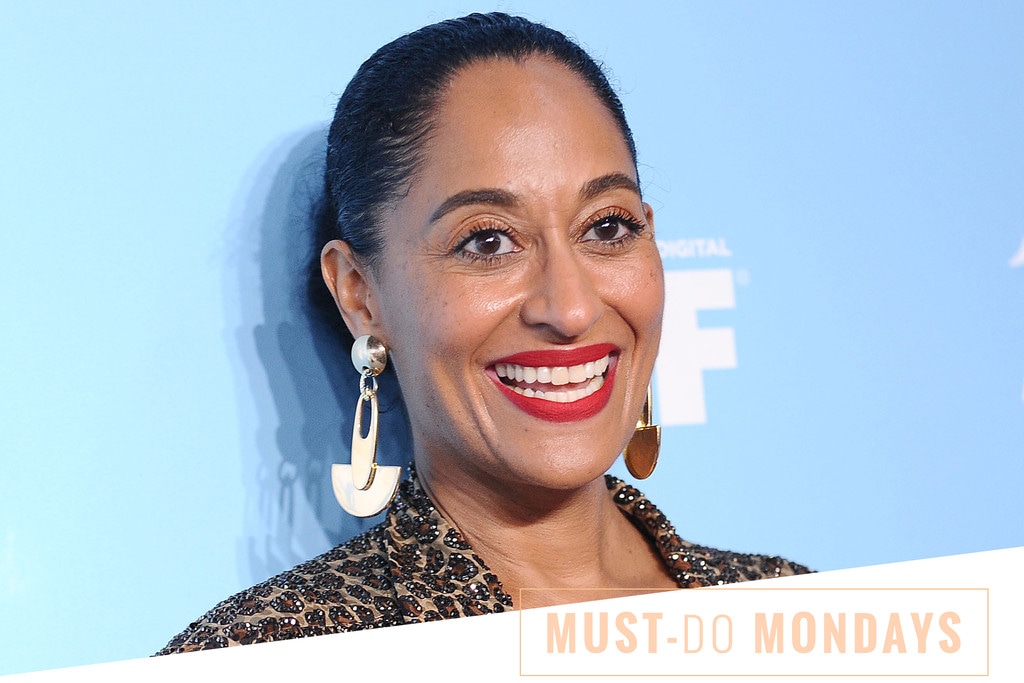 Jason LaVeris/FilmMagic
There's not a red lipstick in the world Tracee Ellis Ross can't wear.
The Black-ish star and emerging fashion plate sported an orange-red version to the BBC America BAFTA Tea Party, a deep shade to the Variety and Women In Film's 2017 Pre-Emmy Celebration, there's a variety of reds littered throughout her Instagram—she even wears the sexy, bold hue to the gym.
The award-winning actress recently shared her makeup must-haves with InStyle, and with them, a little beauty tip on how to look your best...even when you're drenched in sweat.
"I don't like foundation. I love the look of a fresh face with a pop of color on the lips," Tracee shared. "It makes me feel so good. I'll even wear a red lip to the gym. I do the Tracy Anderson Method, so there's a lot of mirror work involved. When I see my red lips reflecting back at me, I'm like, 'Yeah, girl, that's right!'"
She's even started a hashtag to support the movement: #RedLipFit
Talk about a confidence boost. Sweat and oil can quickly dissolve face makeup, so what lip color does it for the star? "A bright matte lipstick like MAC Ruby Woo ($17.50)," said Tracee.
Working out helps us to feel as good as we look, right? Well, with the actress' tip, we can look just as good as those endorphins are making us feel. However, if you can't make it to the gym four to six times a week, for 90 minutes at a time, like the star does, it only takes about a minute to apply red lipstick to feel your best even on the worst mornings.
Yeah, Tracee, that is right.