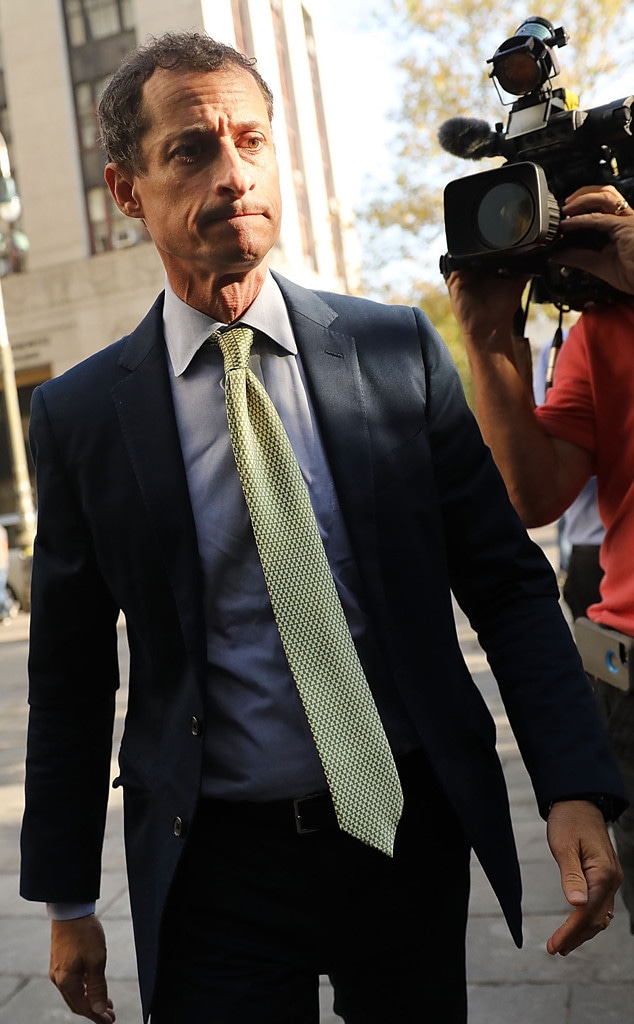 Spencer Platt/Getty Images
Anthony Weiner is going to prison. 
The former Democratic congressman was sentenced to 21 months in prison on Monday in Manhattan federal court, four months after he pleaded guilty to transferring obscene material to a minor. Following his prison sentence, he will have a supervised release for three years. In addition to nearly two years in prison, Weiner must submit to DNA collection, comply with sex offender registration, take part in sex offender treatment, pay a $10,000 fine and must not have contact with the victim. Weiner must surrender by November 6. 
"Anthony Weiner, a former Congressman and candidate for Mayor, asked a girl who he knew to be 15 years old to display her naked body and engage in sexually explicit behavior for him online," Manhattan U.S. Attorney Joon Kim said in a statement. "Justice demands that this type of conduct be prosecuted and punished with time in prison.  Today, Anthony Weiner received a just sentence that was appropriate for his crime." 
Wearing his wedding ring despite being separated from estranged wife Huma Abedin, Weiner cried throughout his statement to U.S. District Judge Denise Cote and while the sentence was being delivered, according to NBC News.
As he addressed the court, the 53-year-old father called his crime his "rock bottom," but said he was grateful that it began him on his recovery. He called himself a "very sick man" and an "addict" with a "disease," but accepts complete responsibility for his crime and has since sought treatment. 
Abedin was not in the court room on Monday, but wrote a letter to the judge. "With Anthony, I have repeatedly found myself in circumstances I never imagined," the letter read, according to NBC News. "I am devastated by Anthony's actions, and I understand he must face their consequences." Meanwhile, Weiner's mother, father and brother were seated inside.  
During the sentencing, Judge Cote called Weiner's actions a serious crime deserving of serious punishment. Speaking of the minor victim, the judge said "she's entitled to the laws' full protection."
As for Weiner, Cote said he has a disease that involves sexual compulsivity. "This is a very strong compulsion, so strong we have seen that, despite two very public disclosures and the distraction of his career on two separate occasions, he continued with his actions," Cote said, referencing Weiner's previous sexting scandals over the course of the last six years.