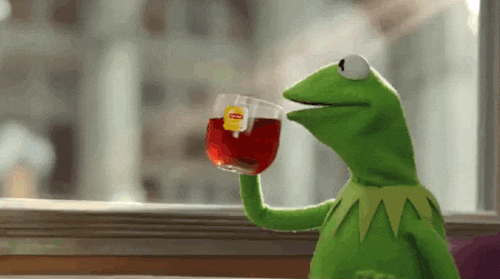 YouTube
The tea is exceptionally good, isn't it, Kermit the Frog?
Chrissy Teigen has been in her fair share of Twitter tussles over the years, with trolls and Trumps alike. But on Thursday, after she posted what she assumed to be an innocuous tweet, a muppet put Teigen in her place. "what is a tattoo you wanted when you were younger but, thankfully, never got?" the social media star asked her 7.53 million followers. "mine is Kermit."
It took a few hours for Kermit to respond, but it was so worth it:
Needless to say, Twitter was shook:
But no one appreciated the clap-back more than Teigen herself:
The only thing that could've improved the thread is if Muppets pal had Blake Lively chimed in.