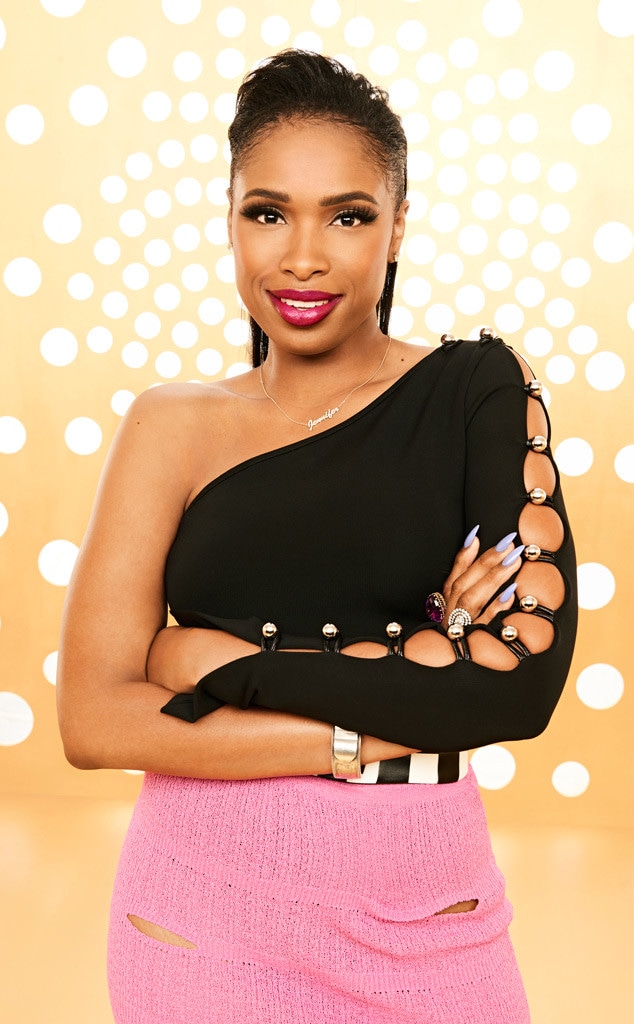 NBC
When The Voice returns for season 13 and everyone's favorite big red chairs start swiveling in pursuit of the next big thing, a new superstar will be in the coaching mix. And she just might be one of the most uniquely qualified coaches the NBC reality juggernaut has ever had.
We're talking about Jennifer Hudson, of course.
While we've got all the love in the world for coaching mainstays Adam Levine and Blake Shelton, as well season 11 addition Miley Cyrus (returning after sitting a season out), we can't deny that the Oscar-winning diva brings one heck of an arsenal to the battlefield. Team JHud just might be the one to beat this season. Why? Let's break it down...
Her Reality TV Past
As you'll recall, America first met Hudson as a contestant on the third season of American Idol. While she didn't win (her elimination during the Top 7 week caused quite a stir when the bottom three was revealed to be all African-American women), her understanding of the emotional stresses that come along with competing on live TV gives her a leg up on her fellow coaches when it comes to mentoring their teams of fresh talent. "I get carried away with it because I know how life-changing it can be," she said in the September 22 issue of Entertainment Weekly. "Unlike the rest of these coaches, I tell them, 'I know how you feel!'"
She's No Stranger to The Voice
While season 13 may be Hudson's first in the U.S., she's already cut her teeth as a coach on an international installment of the franchise. In January 2017, she joined the sixth season of The Voice UK, coaching alongside music legends will.i.am, Tom Jones and Gavin Rossdale. And in the end, an artist on her team won, making her the first female coach to win in the show's history.
There's Nothing She Can't Do
Seriously. What other coach can put an Oscar and a Golden Globe (for her star-making work in Dreamgirls), two Grammys, a Broadway run, a performance at the White House, a star on the Hollywood Walk of Fame and a stunning tribute to Whitney Houston (seriously, check out her performance of "I Will Always Love You" at the 2012 Grammys, held just one day after the legend's tragic passing, if you're unfamiliar) on their resume? Enough said.
Are you looking forward to JHud joining the show? Do you think she has what it takes to win the whole thing? Sound off in the comments below!
The Voice airs Mondays and Tuesdays at 8 p.m., beginning Monday, Sept. 25, on NBC.
(E! and NBC are both part of the NBCUniversal family.)