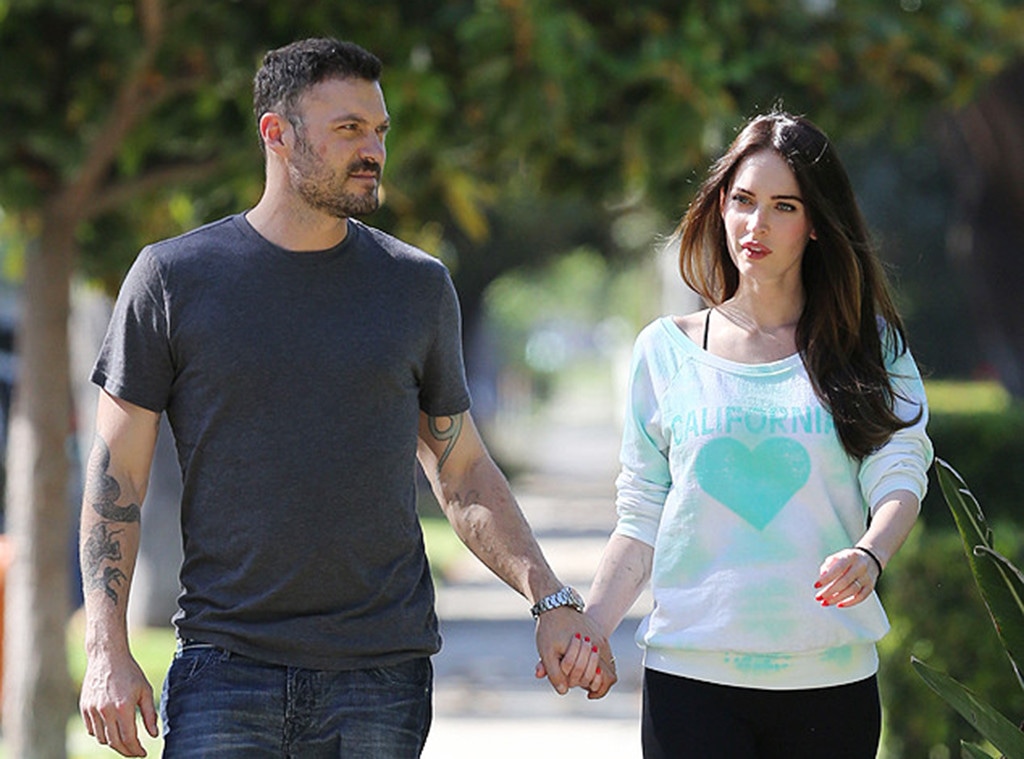 ADTJ/AKM-GSI
Relationships are not always perfect. Just ask Brian Austin Green. 
The actor, who has been with fellow actress Megan Fox for more than a decade, recently got candid about his 7-year-marriage and the nature of long-lasting unions overall. 
"Marriage is hard. It's work I think for anyone," he said during his podcast, ...with Brian Austin Green. "I think when you get to the point like we have where you have kids and you've been married for a while and we've been together for a long time…you just take it day by day."
He certainly knows—Fox filed for divorce in 2015, but the two reconciled ahead of the birth of their third son, Journey, in 2016. "I have no problem with something not working," he continued. "I really hold no expectations. I try and live day by day when I can and just take it for what it is."
Todd Williamson/WireImage.com
While a couple's problems can take an emotional toll, the actor sees a silver lining in relationships that see their end. "Some people look at divorce or things not working as like a disappointment and it's not. The fact that it worked at all is a positive," he pointed out. "We have three amazing kids. We've had and we have a great relationship. We're just taking it day by day."
His relationship with Fox marks the longest he's ever had. "I hate being single," he admitted. Still, the father of three understands firsthand it's not easy to have longevity, considering the two are one of the few pairs in Hollywood to make it beyond a few years. "To be in a relationship takes work and it's not easy," he acknowledged. 
As for former A-list couples like Gwyneth Paltrow and Chris Martin, he tips his hat to them. "No one looks at the positive of like, 'Good on you. That's 10 years.'"
Some newer duos, however, give up as soon as the going gets tough, according to Green. "Meghan and I haven't and a lot of people are fighting for it and fighting for what they can," Green said. 
Still, sometimes, it just doesn't work out. As he noted, "Just because somebody's in your life doesn't necessarily mean they're meant to be in your life forever and that's ok."