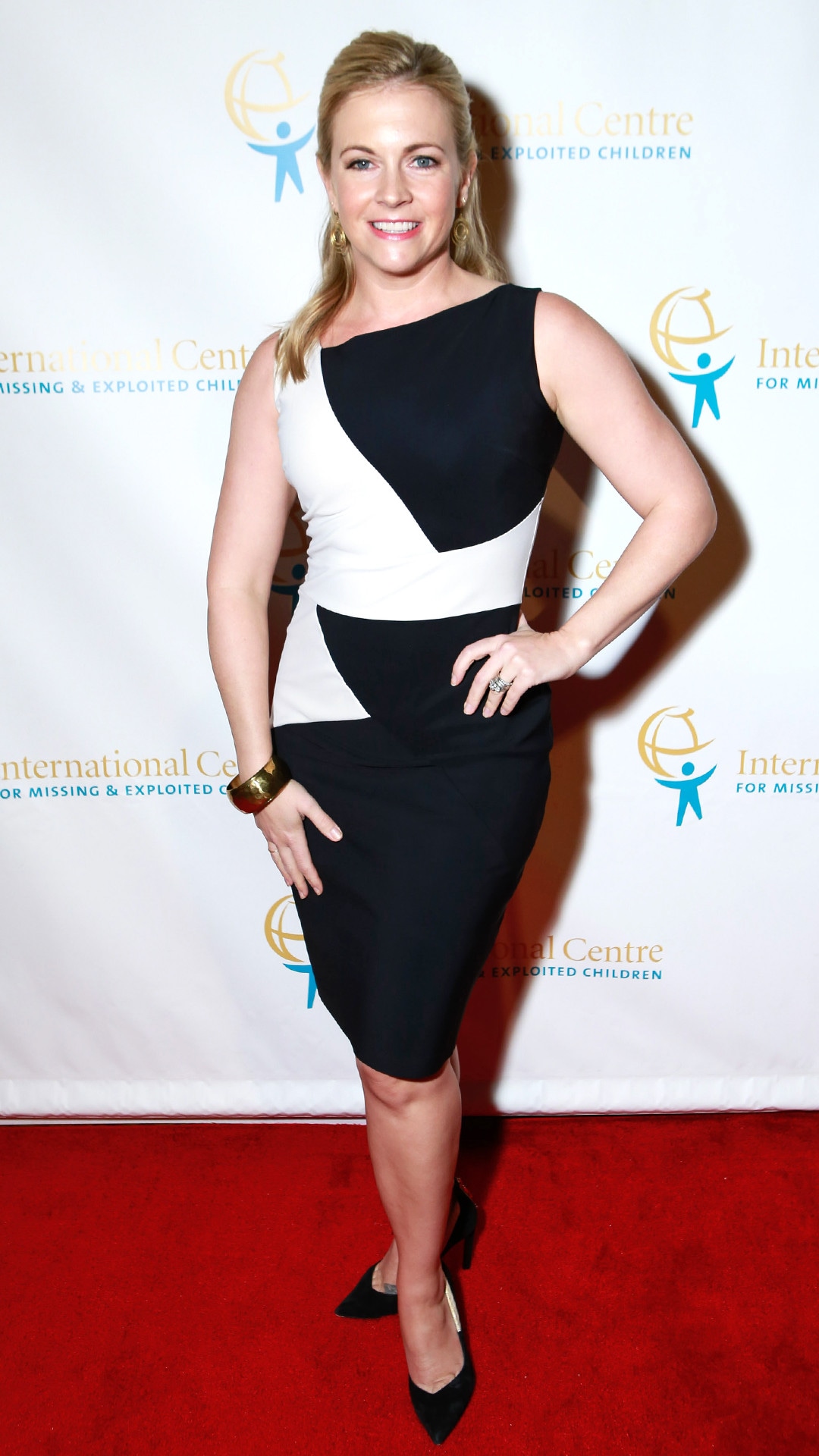 Gonzalo Marroquin/Patrick McMullan via Getty Images
Puerto Rico is currently facing its most powerful storm in almost a century,  and unfortunately for Melissa Joan Hart, that meant she had to cancel an upcoming vacation. 
The actress lamented over Hurricane Maria in a since-deleted Instagram post, which sparked backlash from users who thought her remark was insensitive to those living in the region and dealing with the storm firsthand. 
"And just like that, our family vacation is canceled," Hart captioned a screenshot of a weather report indicating that Hurricane Maria had made landfall on the Caribbean island of the Dominica. "Such a bummer but we plan to hit the @nickresortpuntacana resort another time this year."
While some of the Sabrina the Teenage Witch star's followers expressed feeling sorry for the getaway's sudden cancellation, others clearly felt otherwise. 
One Twitter user responded, "First, Punta Cana is the Dominican Republic, not Dominica. And it's better to be 'bummed' about death, destruction there." Another added, "I think you should be more concerned with the people that live there instead of your meaningless vacation."
"Calm down people," a fan wrote. "She can be a caring person and disappointed at the same time. It's called being human."
The celebrity, 41, has yet to comment publicly on her controversial, but has since shared multiple messages offering kind words to those impacted by Hurricane Maria as well as the recent earthquake in Mexico. "My thoughts are with all my friends in Puerto Rico and the surrounding islands that are being hit by #hurricaneMaria today," she penned earlier today. 
Melissa also uploaded an image of one the three boys she shares with husband Mark Wilkerson that she captioned, "So impressed that my little man decided to get all handsome for his first religious ed class tonight! Praying together for people suffering from natural disasters all over the world tonight!"
Celebrities around the world have spoken out amid the devastating events, including Eva Longoria, Diego Luna, Jennifer Lopez and Ricky Martin. 
Additionally, Salma Hayek donated $100,000 to UNICEF's ongoing efforts in Mexico City.