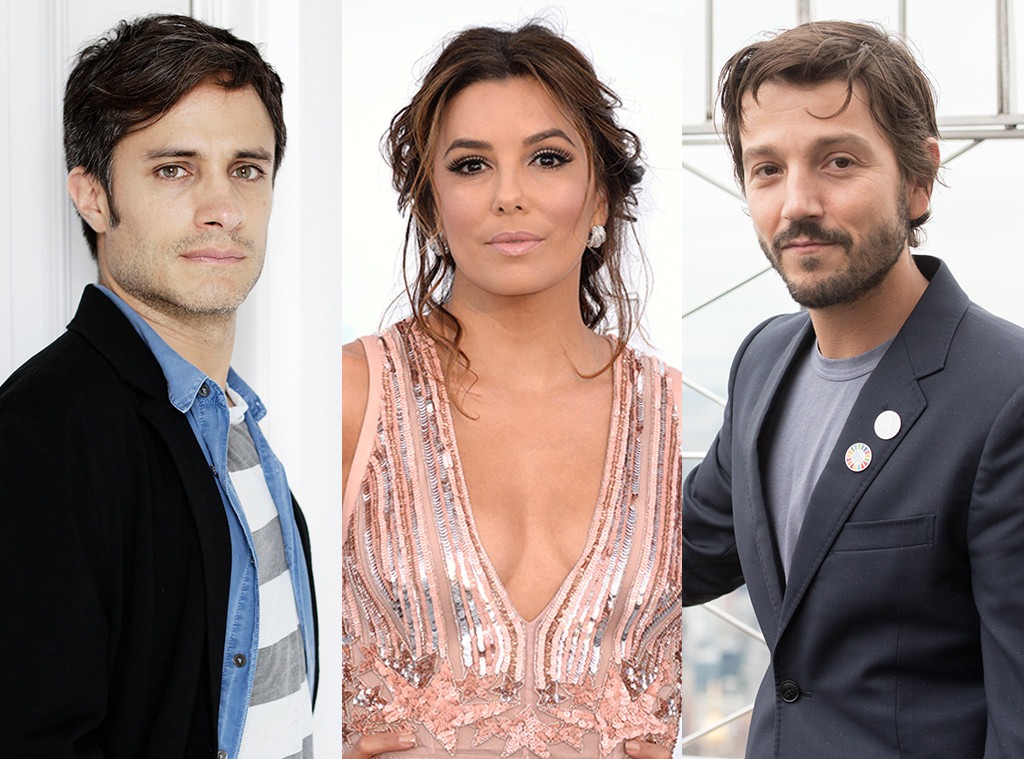 Getty Images
On Tuesday, Mexico was hit by a 7.1 magnitude earthquake. The tremblor came on the 32nd anniversary of Mexico's deadliest earthquake in modern history in 1985. 
By Wednesday the death toll rose to at least 225, according to NBC News. 
Due to poor signal, many family members were unable to reach their relatives. One of these people was actor Gael Garcia Bernal. 
"Friends, without alarming anyone: If someone knows about my father, please let me know. Could not contact him," he tweeted. 
After a few hours, the actor updated anxious fans by saying, "Friends: they told me that my father is safe. In certain areas, there is no power, no telephones, not even good cell phone service. Thank you for your support." 
He and his best friend, actor Diego Luna took to Twitter and tweeted about centers that needed help and where people could seek shelter. 
"When I see people's reactions when events like these happen, it gives me a lot of hope for my country," Luna tweeted. "Lots of solidarity, love, and compassion." 
Eva Longoria also took to Twitter to let her fans know that her husband José "Pepe" Bastón was safe. 
"What horrible news about the earthquake in Mexico. Thank God my husband and family are safe in Mexico City. My prayers are with everyone," she wrote. "My heart breaks, even more, today reading about all those who have been affected by the earthquake in Mexico. Please keep praying!!"
The actress also shared a graphic showing a hand with both the Mexican and Puerto Rican flag. 
"This is a beautiful image of two places going through a lot right now. Please keep them in your prayers and your hearts," she captioned the post.
No puedo dormir. Mi mente está en Puerto Rico ???? con mi gente. Somos fuerte. Reconstruiremos. Unidos.

— Ricky Martin (@ricky_martin) September 20, 2017
On Wednesday, Hurricane Maria headed toward eastern Puerto Rico as the most powerful storm to threaten the island in almost 90 years. The National Hurricane Center said the catastrophic hurricane sustained winds of 155 MPH. 
Ricky Martin took to Twitter to express his fear for the island, "I can't sleep. My mind is in Puerto Rico with my people. We are strong. We will reconstruct. Together."
The singer was scheduled to perform in Mexico City this week as well as Shawn Mendes, and both have canceled their shows. 
"My love is with all of you, and I promise I will be back," Mendes said on Twitter. 
Actor Lin-Manuel Miranda took to Twitter Wednesday morning saying, "Haven't heard from my family in [Puerto Rico] since yesterday. Phones are out."
Other stars whose family were not directly affected by the horrific natural disasters also took to social media to show their support and ask for everyone to send prayers. 
Beyoncé shared a black and white image of each flag and a message to both countries. 
"Sending my love to Mexico #PrayForMexico #FuerzaMexico," Britney Spears captioned a post of the Mexican flag in the shape of a heart. 
Jennifer Lopez shared a post with both flags saying in Spanish, "God please protect my Puerto Rico and give strength to the people of Mexico."
Singer Marc Anthony posted a graphic saying in Spanish, "Praying for Puerto Rico [and] Mexico."
"The power of prayer is immense. We keep praying for Puerto Rico and Mexico. We are with you all. #MiGente #PrayforPuertoRico #PrayforMexico," he captioned the post. 
Singer Tito el Bambino shared with his fans the state of his home in Puerto Rico which had several inches of water inside. 
"In the first floor of my house, all of the water from the outside came inside. But the important thing is that this tragedy doesn't take lives with it. Hopefully, we can stay strong, and with a lot of solidarity, that very important and that we get out of this as soon as possible. I ask for a lot of prayers for the country of Puerto Rico. 
See more celeb messages, below: 
Devastated. Our hearts are with you Mexico City ??????

— Fifth Harmony (@FifthHarmony) September 19, 2017
Mexico.... my heart is with u, sending prayers and love ????????????

— Fergie (@Fergie) September 19, 2017
México, mi corazón está con ustedes. Espero que todos estén a salvo.

— Drake Bell (@DrakeBell) September 19, 2017