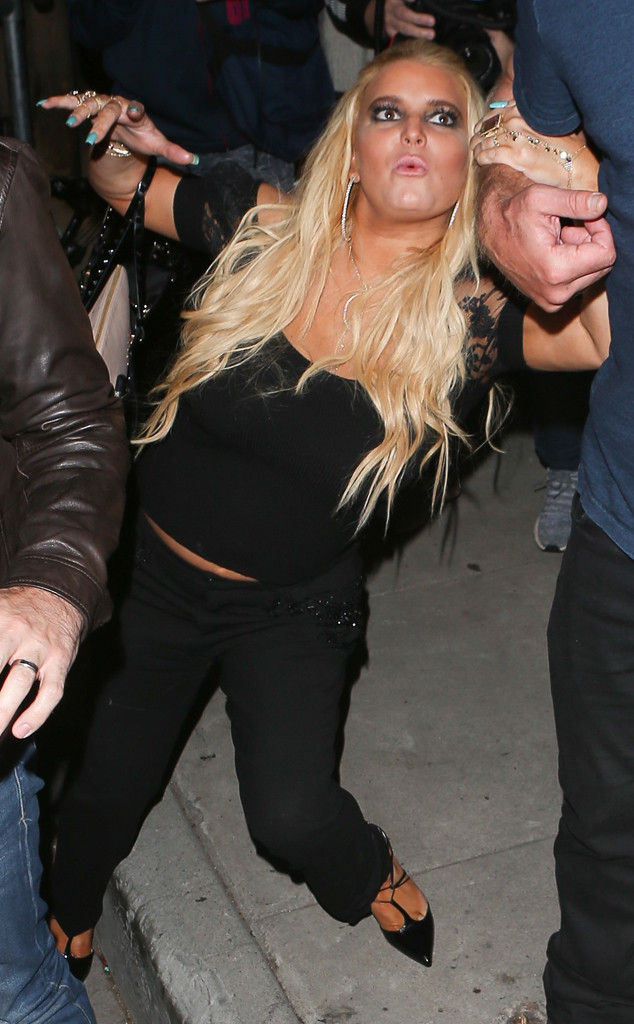 BACKGRID
Jessica Simpson had one fun Tuesday night!
The 37-year-old fashion mogul headed out to Craig's restaurant in Los Angeles with a few friends to celebrate her hubby, Eric Johnson's 38th birthday, and celebrating, it appears, is exactly what they did!
Photogs caught Simpson nearly tumbling over as she exited the L.A. hot spot—a result, onlookers said, was likely due to a combination of her sky-high heels, loads of photographers (and maybe a little bit of alcohol). Fortunately, Johnson was able to catch her and hold her up.
"Jessica arrived with husband Eric around 8:45 p.m. and stayed until 1:30 a.m.," an insider told E! News of their night out. "They were there to celebrate Eric's birthday."