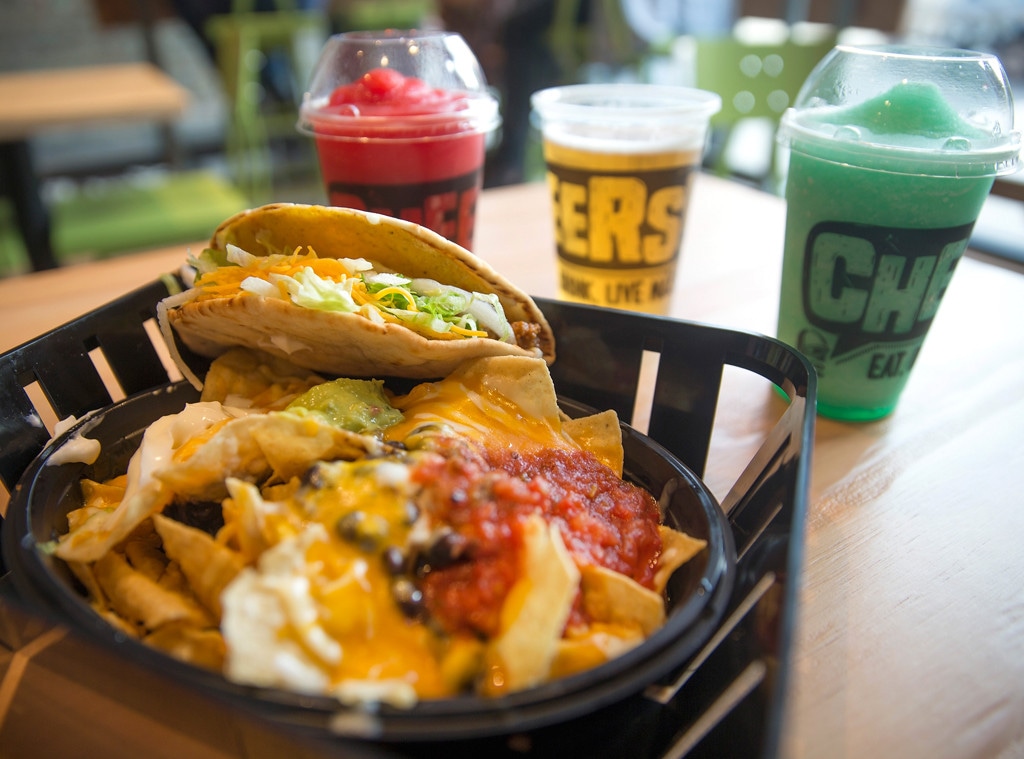 Illustration by Scott Olson/Getty Images
A celebratory toast is in order! Taco Bell is giving the people what they want. And that's beer and tacos. 
According to new reports, the fast-food chain has plans to open 350 "Cantina"-style locations over the next five years that will sell alcoholic beverages. As a result, T. Bell will have to do away with its drive-thru option at these new restaurants, but it's a small price to pay when a frozen margarita and Cheesy Gordita Crunch awaits. 
The redesigned dining option will serve hungry people in major cities such as Nashville, New York, Pittsburgh and Detroit. And great news for Taco Bell lovers in the Big Apple! More than 50 new locations will open in Manhattan alone. 
Taco Bell first announced its initiative to incorporate booze in 2015, starting with beer, wine, sangria and twisted Freezes. 
Then in 2016, the great minds at T.B. opened a Cantina flagship store in Las Vegas, and no surprise here, it's been a massive hit ever since. Dubbed the "Taco Bell of the future," this location offers movable tablets, digital menus, a unique tapas menu and giant TV's airing sports coverage and more. 
Let us know in the comments—Did your Taco Tuesday just improve tenfold?!
And while we're on the topic of T. Bell, check out their 19 wildest items of all time below.