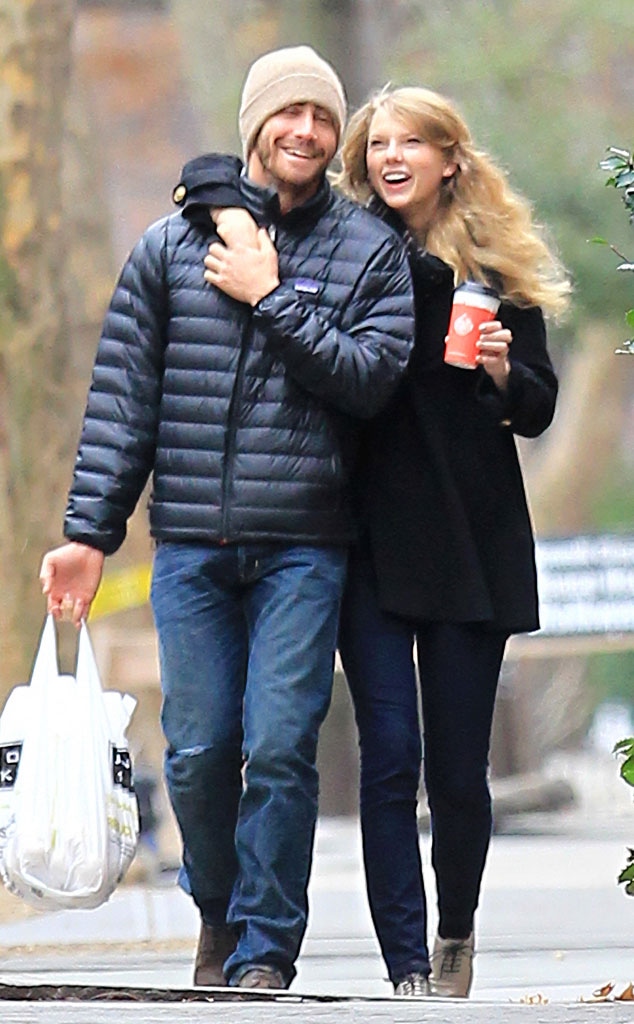 Swarbrick/INFphoto.com
Jake Gyllenhaal: actor, producer, Academy Award nominee and, of course, Taylor Swift's ex.
The actor sat in the hot seat opposite Boston Marathon bombing survivor Jeff Bauman, who grilled him about Hollywood and his famous ex.
Bauman, who is a double amputee and is portrayed by Gyllenhaal in the upcoming film Stronger, wondered if Jake thought Taylor would write a song for him if he lost his legs in real life. Gyllenhaal asked if the song would be for him or about him losing his legs, to which Bauman told him, "For you. Like a country song."
"She sort of moved into pop now," Gyllenhaal joked, expertly shutting down the Swift talk.
It's almost possible to not have even the slightest clue as to what's going on with T. Swift these days, especially given her massive return to the music scene thanks to "Look What You Made Me Do." 
We don't blame Jake for keeping up to date on all things Taylor, but we can't help but wonder if he's anxiously awaiting the arrival of Reputation?!
Jeff's prying question didn't stop the Boston-native from continuing to poke fun at the Hollywood star, though. 
Among the many jokes shared between the two, Bauman shared that he was disappointed Ryan Reynolds was unable to play him in the motion picture film based on his life. "He would have been better I think," Jeff deadpanned.
While the Oscar nominee could hardly find a response, he was his usual charming self, occasionally shaking his head and laughing at the banter.
Not to worry though, Jake got his digs in too. Jake asked the runner if he had a favorite Boston movie—besides Steel Magnolias.
Gyllenhaal did suggest that he might follow in Bauman's footsteps and run a marathon one day, but Bauman questioned whether it was possible for him to run without his "pack of bodyguards."
The actor is no stranger to fielding questions about his famous ex-girlfriend, with even his sister Maggie Gyllenhaal being interrogated by fans of T-Swift. Thanks to Swift's 2012 song "All Too Well," controversy still follows the Gyllenhaal family. In the song allegedly about the former couple, Swift makes mention of leaving a scarf at Maggie's home, leaving fans wondering: What happened to the scarf?
Maggie was recently questioned about the location of the scarf during an episode of Watch What Happens Live! Unfortunately, The Deuce star has been unable to locate the scarf.
If you are in need of a laugh, you must watch the two interview each other!