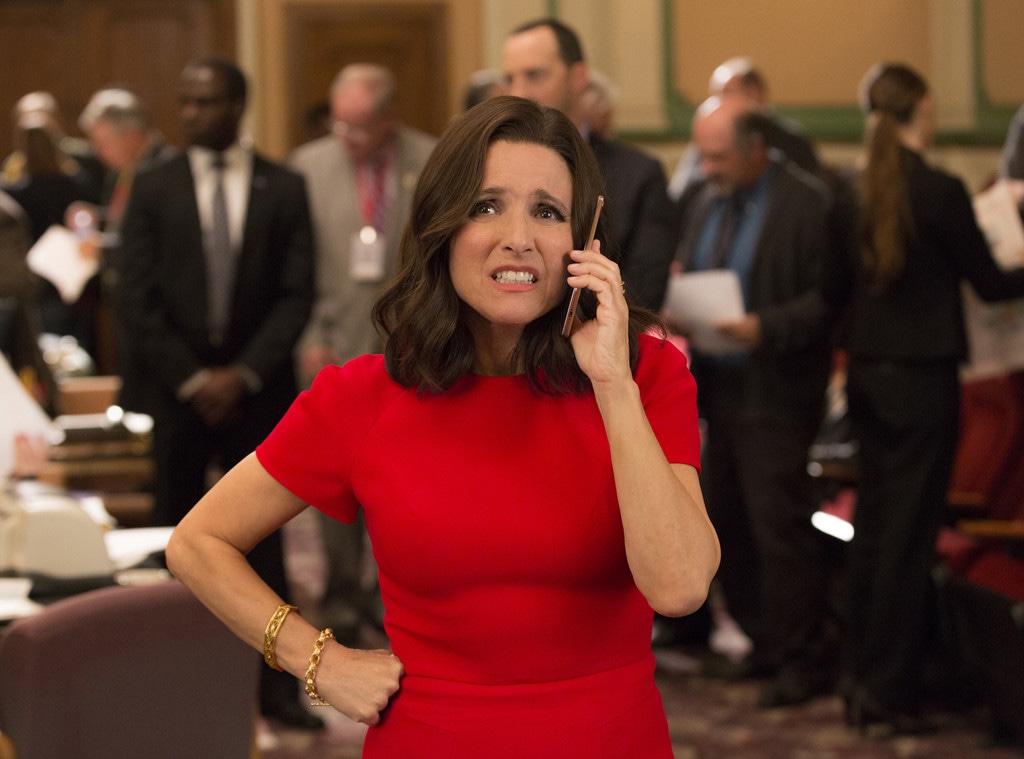 HBO
Veep's done it again. The HBO comedy starring Julia Louis-Dreyfus won Outstanding Comedy Series at the 2017 Emmys.
Veep, which will return for a seventh and final season, beat out newcomer Atlanta, ABC's old standby Modern Family, Netflix's Master of None and Unbreakable Kimmy Schmidt, ABC's standout black-ish and fellow HBO comedy Silicon Valley.
Showrunner David Mandel accepted the award. Louis-Dreyfus took home her sixth Emmy for playing Selina Meyer earlier in the night. "Thank you, I'm out of a job, i guess we all are, so if anyone hears of anything–i'm looking for movie work, but i'll do television. I did want to…sorry, that was for best writing… I was going to name a lot of you…I want to thank everyone at HBO…"
 This is the third time the political comedy has won the Outstanding Comedy Series award.
Mandel made sure to thank his parents, whom he forgot to last year, because he had "not heard the end of it." Mandel also wanted to acknowledge "the other shows that truly inspire us," he said, including "Atlanta, black-ish, Master of None, the Trump White House…"
When the show announced it was ending, Louis-Dreyfus said they wanted to go out on top. "It became clear that this season should be the last season," Louis-Dreyfus told The Hollywood Reporter. "We don't want to repeat ourselves or wear out our welcome. The story has a finality to it that feels end-of-series."
 Veep stars Louis-Dreyfus, Tony Hale, Anna Chlumsky, Matt Walsh, Timothy Simons, Kevin Dunn, Reid Scott, Gary Cole, Sarah Sutherland, Clea DuVall and Sam Richardson.