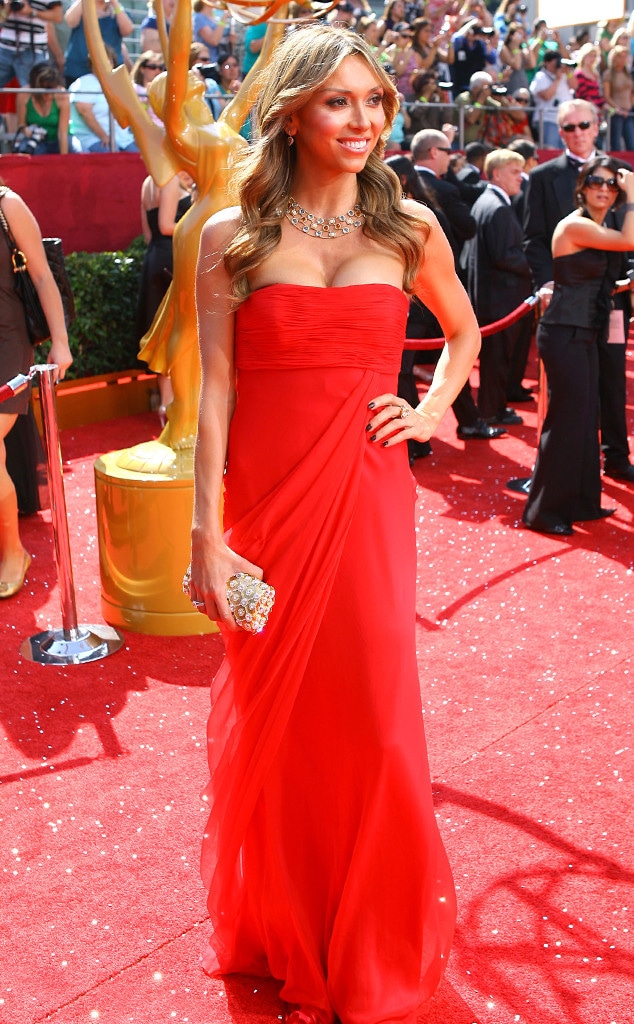 Mathew Imaging/WireImage
The red carpet is synonymous with Giuliana Rancic.
From the Oscars to the Grammys and every awards show in between, Giuliana is always there to catch up with all our favorite celebs—and she knows how to dress for the occasion.
We'd expect nothing less from the TV personality, who dissects celebrity outfits and style selections with her team on E!'s Fashion Police. After all, maintaining the legacy of comedian and couture connoisseur Joan Rivers is no small feat.
But how do Giuliana's own looks hold up?
With tomorrow's 69th Annual Emmy Awards on the mind (and high expectations for an even higher-fashion red carpet), we're looking back at Giuliana's gowns of Emmys past.
We've certainly seen a style evolution since the celebrity host became a red carpet staple over ten years ago. While she began covering the Emmys in more timid ensembles—wearing simpler, black gowns and minimal accessories—Giuliana eventually broke out of her style shell, rocking red-hot gowns on several different occasions and even having her own Angelina-Jolie-at-the-Oscars moment.
Most recently, the Fashion Police co-host has been gravitating towards neutrals, showing up two years straight in dazzling blush gowns. Not that she didn't stand out—while one dress had a cape and feathers, the other sparkled from head to toe. And judging by her Emmys fashion history, while her hair has changed from long locks to pin-straight bobs, Giuliana's obvious preference for gowns with a mermaid silhouette has remained consistent.
Check out all of Giuliana's Emmys looks over the years!