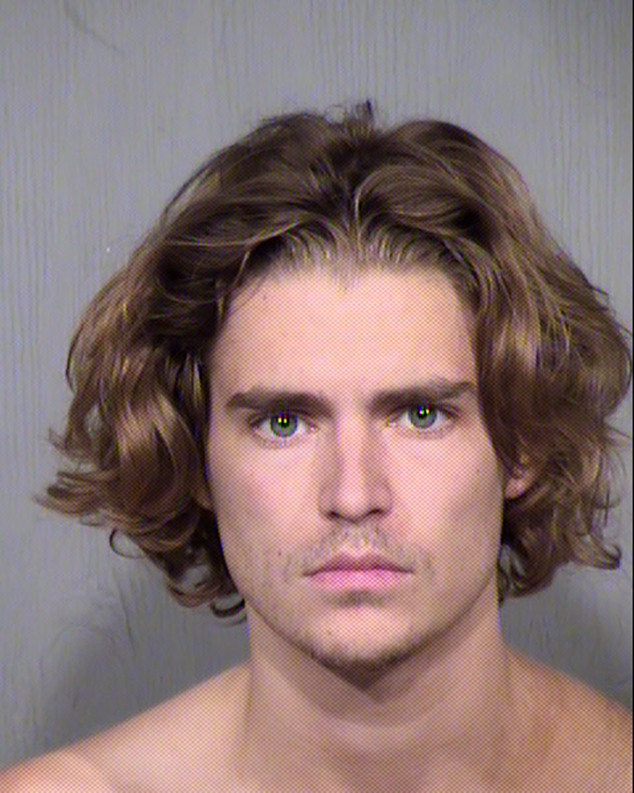 Maricopa County Sheriff's Office
Jean-Claude Van Damme's son Nicholas Van Varenberg was arrested Sunday for allegedly holding his roommate at knifepoint.
According to TMZ, police visited the apartment of the actor's youngest son after receiving a phone call that he had punched an elevator in his building and needed to be checked on. They then found a "trail of blood" leading up to his apartment, the media site reports, where they spoke to Van Varenberg, 21, and his roommate and learned that Van Varenberg had hurt his hand.