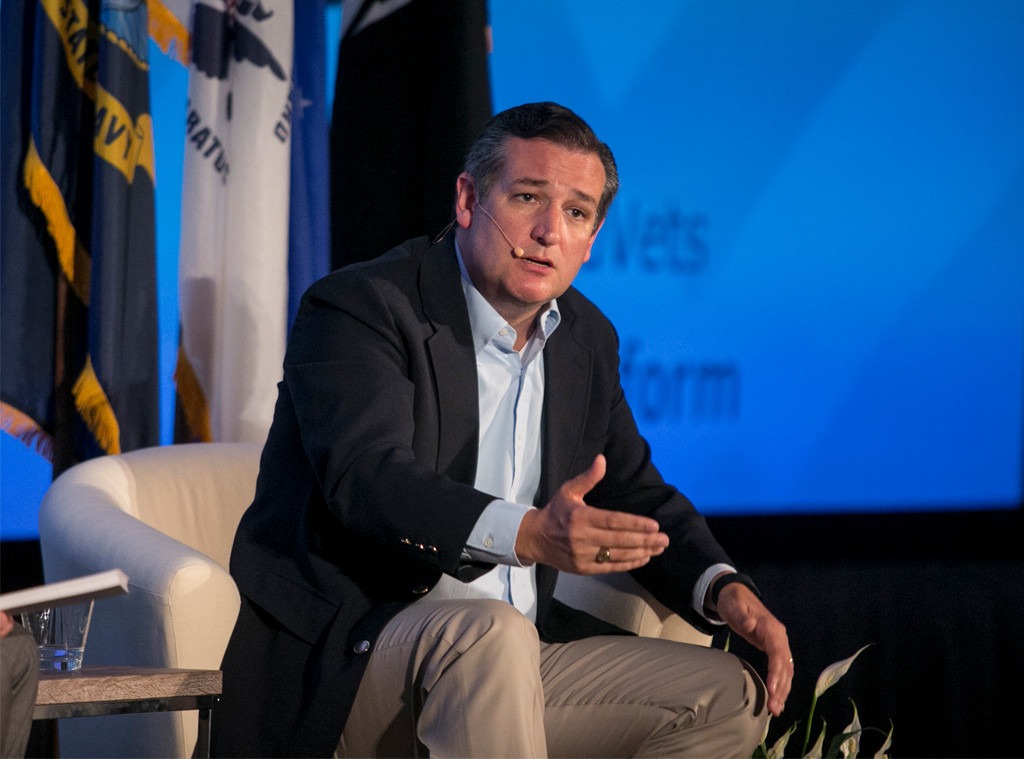 Ilana Panich-Linsman for The Washington Post via Getty Images
Well, that's embarrassing.
U.S. Senator Ted Cruz's verified Twitter account liked a pornographic video on the social platform, causing the video to show up on his feed and garner the Texas politician a swarm of social media attention.
According to The Verge, the liked tweet featuring a clip from @SexuallPosts was on Cruz's feed for "nearly an hour before being taken down around 1:20 AM EST." As the Vox Media website noted, it's unclear whether the former presidential candidate liked the tweeted video himself or whether the action was performed by someone managing his social media accounts. Either way, Twitter users have been sounding off and the Republican's name has been trending.
UPDATE: According to the Washington Post, Cruz addressed a group of reporters this morning at the Capitol and explained that it was someone on his team who liked the video.
"There are a number of people on the team who have access to the account," he said. "It appears that someone inadvertently hit the like button and when we discovered the post, which was I guess an hour or two later, we pulled it down."
"It was a staffing issue and it was inadvertent, it was a mistake, it was not a deliberate action," he continued. He later added, "We're dealing with it internally but it was a mistake, it was not malicious conduct."
Although Cruz did not point the finger of blame at a particular individual, he said that the decision as to whether that person will continue to have access to his Twitter account is "still being discussed."
The Washington Post also reported that Cruz added a touch of humor to his remarks.
"This was not how I envisioned waking up this morning," he said. "Although, I will say that if I had known that this would trend so quickly, that perhaps we should have posted something like this during the Indiana primary."
Cruz's senior communication advisor Catherine Frazier tweeted the following statement on the matter this morning.
"The offensive tweet posted on @tedcruz account earlier has been removed by staff and reported to Twitter."
The Verge wrote that the phrase "reported to Twitter" in Frazier's statement suggests that Cruz and his team are planning on pinning the incident on a hack. 
As the New York Post noted, Cruz actually tried to ban the sale of sex toys at one point in his career. During his days as a solicitor general in Texas, Cruz and his team filed a 76-page brief asking the U.S. Court of Appeals for the Fifth Circuit to uphold a law prohibiting the "advertisement and sale of dildos, artificial vaginas and other obscene devices," reports Mother Jones; although, the private use of these devices was permitted.
Some celebrities have been posting their reactions to the news surrounding Cruz's Twitter account on social media, including Zach Braff, Billy Eichner, Josh Charles and Jeffrey Wright. 
Tune into E! News at 7 and 11 pm for more celebrity news.