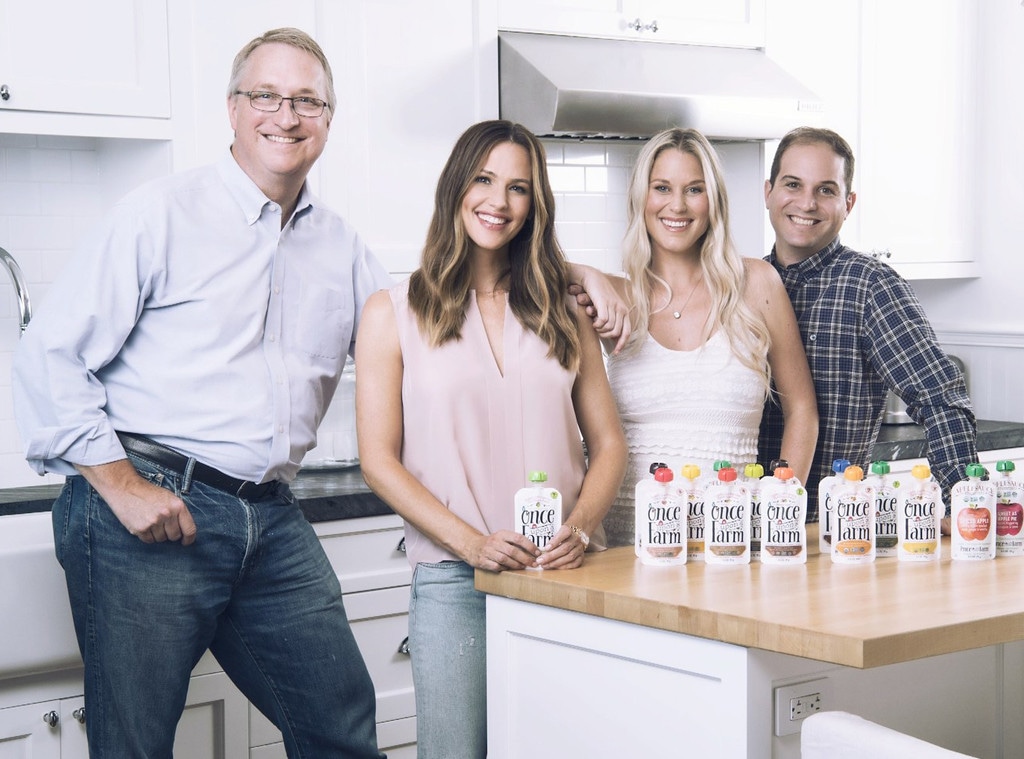 Courtesy of Once Upon a Farm
Attention parents: Jennifer Garner may just be behind your kids' next favorite food.
The Hollywood actress and former Annie's president John Foraker have joined Cassandra Curtis and Ari Raz to announce the expansion of Once Upon a Farm.
"As a mom of three and Save the Children artist ambassador, I am passionate about childhood nutrition and making sure we are leaving a healthier and happier planet for the next generation," Jennifer said in a statement. "Once Upon a Farm helps parents keep their promise to deliver the best nourishment for their children's bodies and souls."
The organic family food company, which currently offers a line of cold-pressed organic baby foods and applesauce, already has plans to grow into new categories.
Courtesy of Once Upon a Farm
"I had been looking for a while to partner with an early-stage brand in the food space. And as a mom with three kids, I have three lunch boxes to pack each day and understand the problems that must be solved with serving fresh food to young children," Jennifer shared with Living Maxwell. "My mother made every single meal for me, and I have always been a big believer in staying connected to the earth, which grows our food."
She continued, "In my work with Save the Children, where I have been an ambassador for the last five years, I have visited a ton of families in rural America, and kids just do not have access to fresh organic food. Even though I have advocated for this issue in the government at both a state and national level, I understand that business drives change and wanted to find a company that could get nutritious food out to kids."
Going forward, Jennifer says she will be involved with the company on a daily basis and will be part of sales calls, design and "making sure the world knows we exist."
As for curious kids and parents wanting to try the products, you're in luck.
Once Upon a Farm is available online through the company's website and national grocery stores including select Wegmans, Kroger and Whole Foods Market stores.