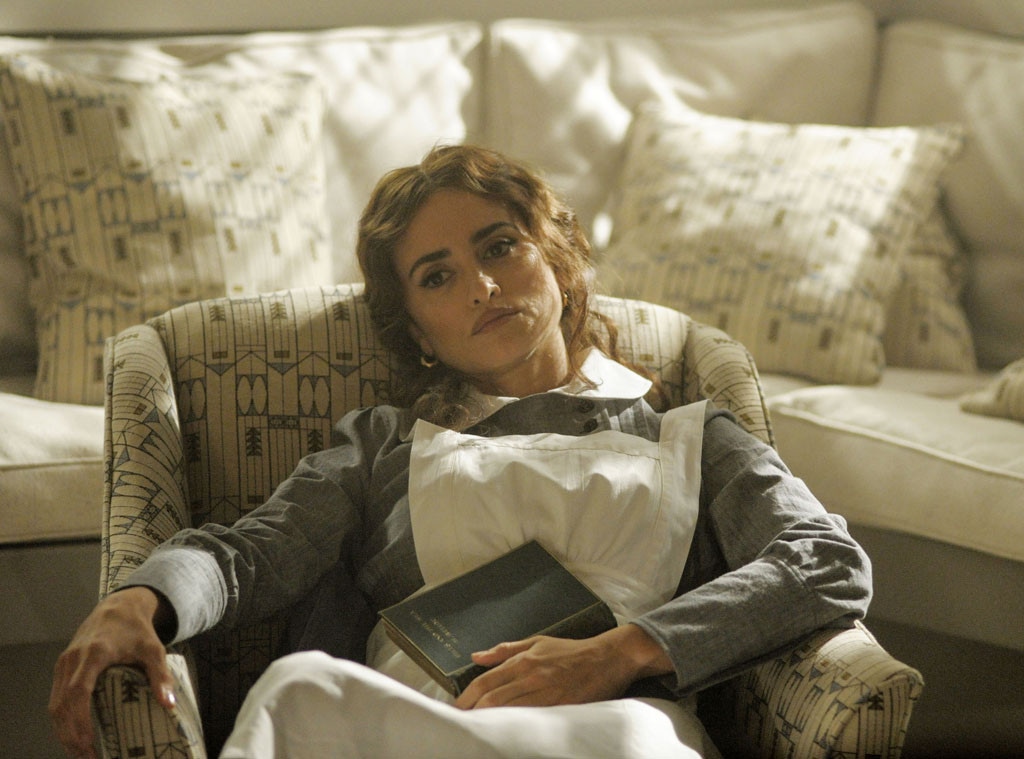 Penélope Cruz knows a little something about teamwork. She's in a marriage with another huge Hollywood A-lister. They have two kids. And she has acted in countless movies that require to share the spotlight with her fellow celebrities. (Not everything can be Vicky Cristina Barcelona, right?)
The same goes for this fall's Murder on the Orient Express, which hits theaters on November 10 with a huge star-studded cast. Along with Cruz, the flick boasts Johnny Depp, Michelle Pfeiffer, Judi Dench, Kenneth Branagh and Daisy Ridley. To call it an ensemble is almost a disservice.
The flick is also a legendary murder mystery of the kind that the industry doesn't see much anymore. It's based on the famous novel of the same name by Agatha Christie, which follows a detective trying to solve a murder that took place on the very long (and very isolated) train ride from Istanbul to Paris. Anyone who ever played the game Clue as a child is going to have major nostalgic flashbacks.
The basic premise is this: The detective is woken up to the sound of a struggle in the compartment next to him and the following morning discovers one of the passengers was killed. It turns out that the murder victim is actually the escaped acquitted kidnapper of a young heiress, and that everyone in the train coach has connections to the family of the girl.
One of those passengers is Cruz. She plays a missionary named Pilar Estravados, who was also a nurse for the murdered heiress. (Fun fact: The original film cast Ingrid Bergman in the same role). There are a few different versions of this classic story so audiences will be slightly be in the dark about what exactly will be each character's role in solving the murder mystery.
But one thing we can tell you about Cruz: Her character will endure plenty of interrogation, much like the rest of the passengers on the ship. And there will be several opportunities for her to opine mournfully on the death of the young heiress—all while clutching her Bible, of course. In other words, this character is slightly more pious than your average Maria Elena.