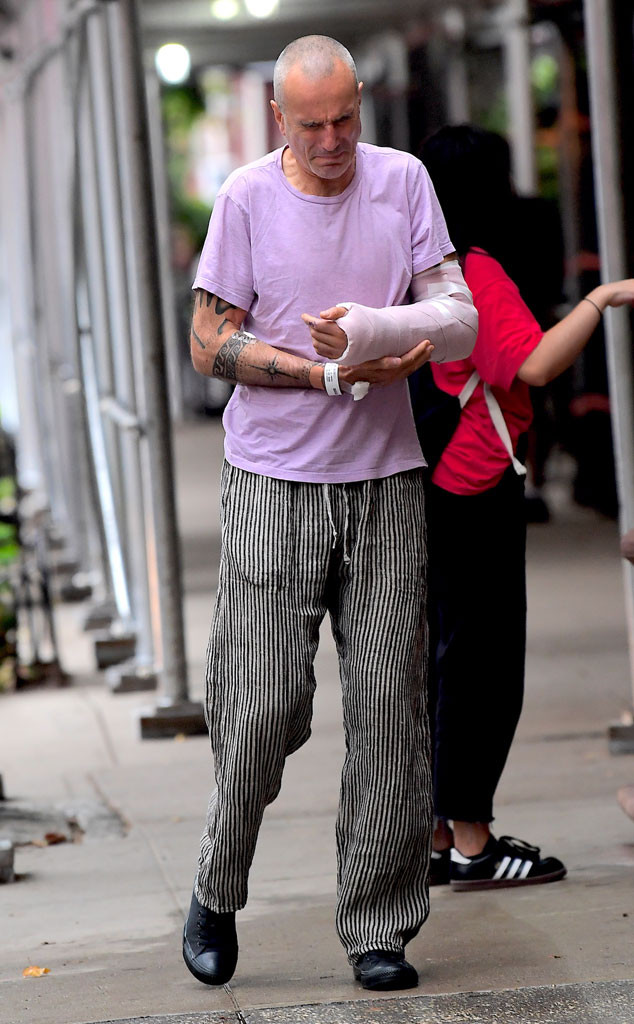 247PAPS.TV / Splash News
It's been only a few months since Daniel Day-Lewis announced that he was retiring from acting—but it doesn't look like things are going well for the acclaimed star.
Day-Lewis was photographed by the paparazzi for the first time since leaving his craft looking pained and wearing a cast on his arm. He also had a shaved head and wore a hospital bracelet.
Page Six reports that the former actor broke his arm in a motorbike accident and that a "film insider" said the following:
"He was in a motorbike accident and broke his arm. But he's fine, and no one else was hurt. He was well-protected—he was wearing a helmet. But it was a bummer."