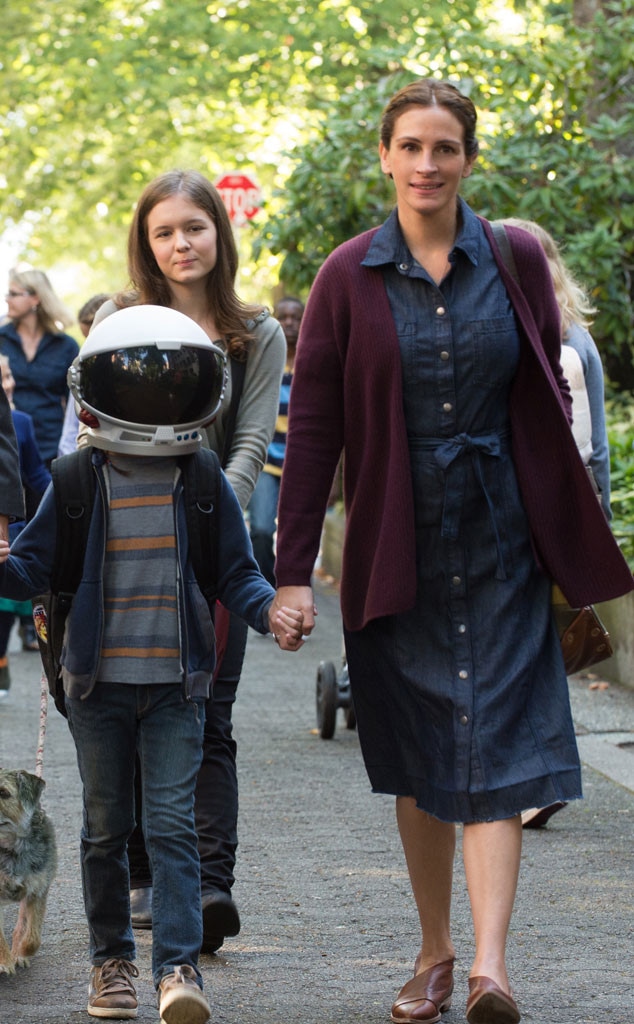 Reinvention is the theme for many of the A-list actresses gracing the theaters this fall. Some are returning to their roots, others are taking decidedly darker turns, and still others are trying out brand new genres.
Julia Robert's starring role in Wonder may not be a full-fledged reinvention by any means, but it is a bit of a departure for the actress, who has been increasingly selective in her movies in recent years. The star typically leans towards high drama, occasionally even a hint of thriller, with her recent Money Monster, about a live news hostage situation, Secrets In Their Eyes, which chronicled a murder investigation, and the tearjerkers August: Osage County and The Normal Heart.
This fall she returns to the big screen in a movie that can best be described as inspiring and family-friendly. Wonder is the real-life story of August Pullman, a young boy with facial differences who experienced going to a mainstream school for the first time. Jacob Tremblay, who won hearts as the young boy in Room, plays the main character as he endures bullying and whispers to a degree most of us could never imagine.
Roberts teams up with Owen Wilson to play his mother, a character who takes on the role of both fierce protector and also chief inspirer. While the actress doesn't have any firsthand experience with a child who has difficulties of this magnitude, it's easy to imagine that the movie is much closer to home than any she's done as of late.
When she's not called to duty for her Hollywood gigs, she's holed up in the decidedly more laid-back Malibu, hanging at ker kid's soccer games and going to family dinners. In other words, she's a regular mom, just like her character in Wonder. Fans should keep an eye out for the typically private A-lister to possibly share some new stories and sentiments about her family during the press tour leading up to the November 17 release.