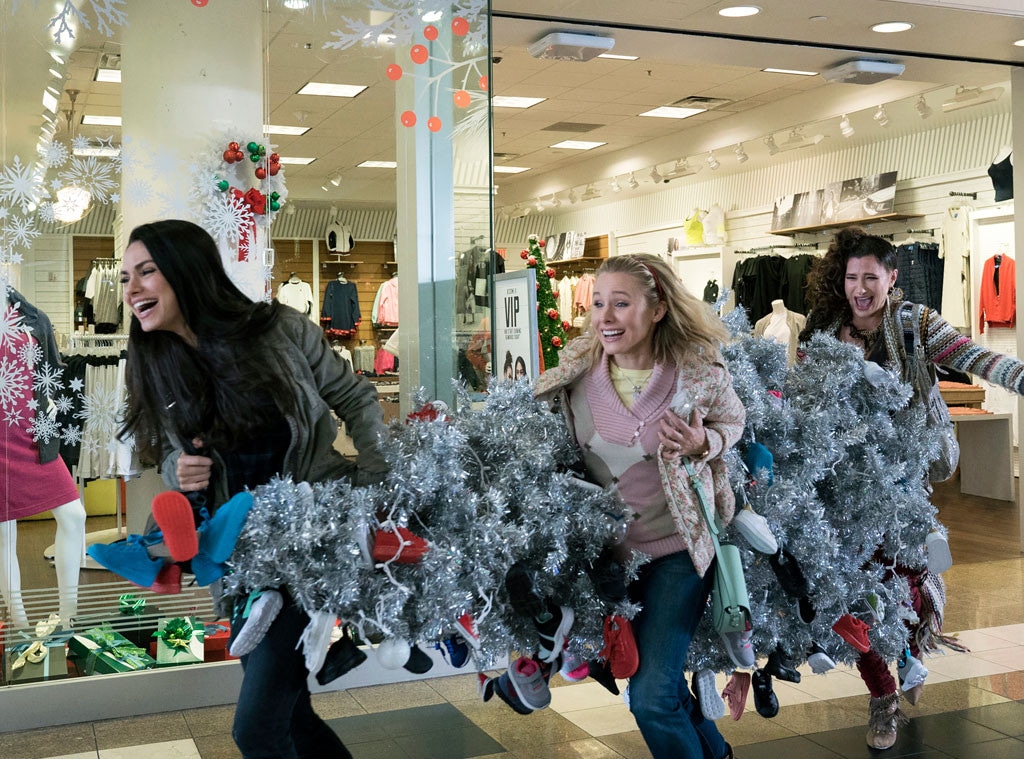 Just over a year ago a little movie about a trio of fed-up mothers hit theaters—and surprised everyone in the process. Bad Moms started off as what most in the industry assumed would be a fun little comedy and ended up raking in over $100 million. Since this is Hollywood, a sequel was soon set into motion.
The stars are all back for A Bad Mom's Christmas, meaning that Kristen Bell and Mila Kunis are reprising their roles as two overworked and underappreciated women in a suburban town. Of course, that description leaves out the sheer sass and, let's face it, raunchiness that lies beneath both of their characters. Kunis and Bell took no prisoners in their comedy the first time around, and judging from the footage that has been released the sequel is going to be much of the same.  
Christmas follows the same basic premise as the original installment, only this time it's the holiday in particular that Bell, Kunis and the wildest member of their mom gang (played by Kathryn Hahn) decide to boycott. Fans can expect tons of physical comedy and more than their fair share of R-rated hijinks.
But this time there's a little bit of a twist: The Bad Moms' own Bad Moms are paying them all a visit, and the filmmakers called in some major heavy-hitters to take on the...well, let's just call them Bad Grandmas. Christine Baranski took time out from The Good Fight to play Kunis' mother, Cheryl Hines (of Curb Your Enthusiasm fame) is taking on the role of Bell's mother, and Susan Sarandon is channeling what may be her Burning Man alter ego in her portrayal of the ultra-wild mom to Hahn.
We don't want to give too much away, but just know that if Kunis and Bell had any shyness about going R-rated in the first installment, those feelings will have fully evaporated come the November 3 release.