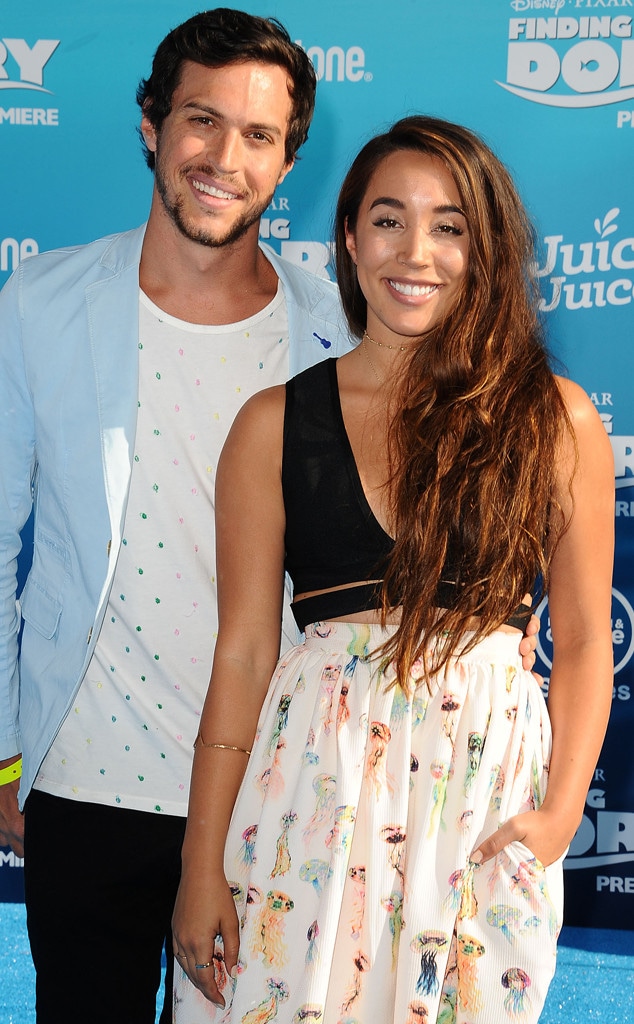 Jason LaVeris/FilmMagic
Alex & Sierra are calling it quits in more ways than one.
On Friday afternoon, the musical duo who won the X Factor back in 2013 announced that they have broken up both as a band and as a couple.
"We may be artists, but it seems the next words are some of the hardest we've ever had to write. Many of you have been keeping up with us for years; you watched us go from two kids who met on the beach in Florida in 2009 to a couple who won a TV show and released albums and toured the country," the duo shared in a Twitter post.  "We've had an awfully magical time with each other and with you. Unfortunately, things change a lot in 8 years, and though we didn't tell the public, our romantic relationship ended over a year ago."
The pair continued, "But as everyone does know, we've been best friends forever and really tried to keep A&S going. However, we've arrived at a point where it feels better to branch out rather than continue making music together."
Between a recent tour and album titled As Seen On TV, the group's announcement caught many fans by surprise. Ultimately, both Alex Kinsey and Sierra Deaton revealed that the news has been a long time coming.
"This last album and tour were hard on our hearts," they wrote. "So thank you to anyone who ever watched videos of us, bought a CD, came to see us live, bought merch, or simply enjoyed the music and listened and shared with friends."
During season 3 of the X Factor, judges Simon Cowell, Demi Lovato, Kelly Rowland and Paulina Rubio were blown away by the duo's unique sounds. With Simon's mentorship, the pair would take home first place and the top prize.
Moving forward, both Alex and Sierra assure fans that there is no bad blood between the two. In fact, they are left completely grateful for the music magic they created all these years.
"No band lasts forever, whether they dated or not, but we will most certainly last forever," they shared. "We have a lot of love for each other and ALWAYS will, and we are the real people behind the screen you're looking at, so keep that in mind before you say anything and please respect our privacy."