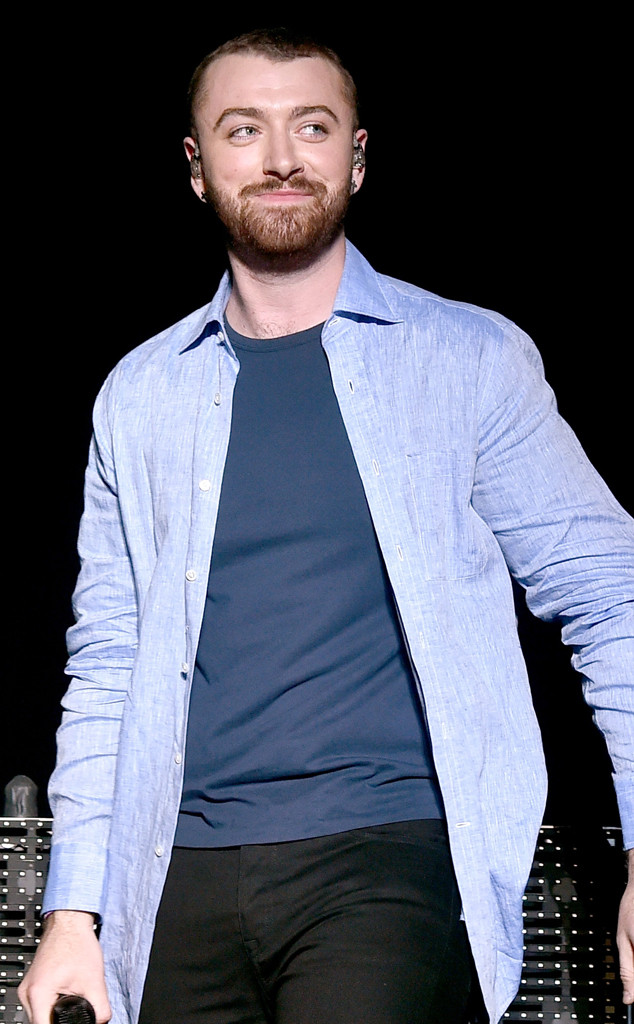 Kevin Winter/Getty Images for Coachella
When it comes to new music from Sam Smith, the writing's on the wall—er—on the billboard.
While the Grammy Award winner has been largely out of the spotlight for the last year, a new very public sign popped up on Friday indicating something will be making its debut in just a matter of days.
The 25-year-old teased his more than 7 million fans early Friday morning with a snap of a billboard with his name and face on it along with the September 8 date and Spotify logo. "Morning London x," he cheekily captioned the photo, sending followers into a spiral of excitement.
"I CANNOT WAIT A SINGLE MORE MINUTE OH GOD I'M SO IMPATIENT," one fan enthusiastically commented. "SO EXCITED I COULD CRY," another wrote.