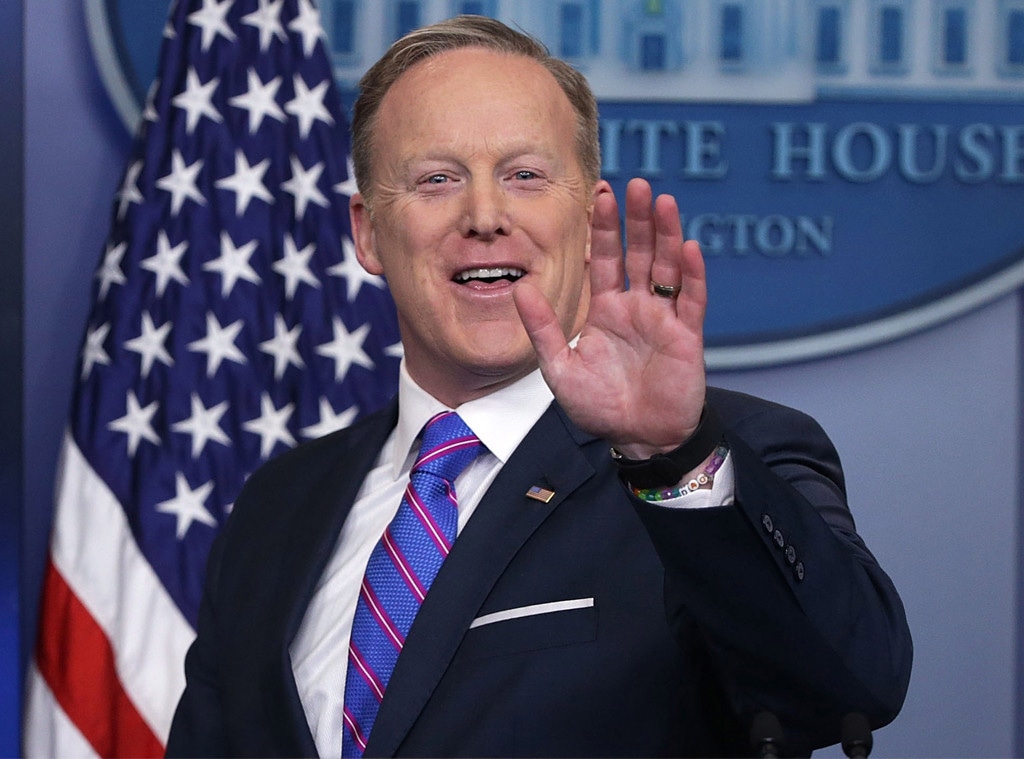 Alex Wong/Getty Images
Former Press Secretary Sean Spicer has the White House in his rear view mirror. 
As the 45-year-old political aide finishes his final day at 1600 Pennsylvania Avenue, fans, critics and all those in between are reflecting on the Washington figure that—much like his boss—tread the line between public service and public spectacle. 
While he didn't aim to become a staple of the American entertainment zeitgeist, with the help of SNL and Melissa McCarthy, he has since became a signature late-night character. Though the show won't ever be quite the same without the inspiration of Spicer's now infamous gaffes, mannerisms and overall demeanor, the pop culture annals will always have the memories of these last seven months molded for the TV screen. 
With that in mind, here are some of McCarthy's best SNL impressions of President Donald Trump's former press secretary:
Feeling Pretty
McCarthy didn't have to say a word to have viewers hysterically laughing over her transformation into Spicer. Instead, she did it with dance as she pranced into the makeup chair and out as a suited Spicer.
Spicey's Back
After some time away from the podium, Spicer returned to America's life when McCarthy kicked out SNL's version of Sarah Huckabee Sanders and continued matters his way—with help from Russian matryoshka dolls. 
On the Hunt
One of the most hilarious bits with McCarthy as Spicer was when she hit the New York City streets on a motorized podium in desperate search of Trump. 
Giving the Press Corps a Show
In signature SNL Spicer fashion, McCarthy's character gave faux journalists a thorough briefing, including a cameo from Attorney General Jeff Sessions (Kate McKinnon), a wind blower and a pair of pumps—worn by Spicer. 
Which sketch was your favorite? Sound off in the comments!