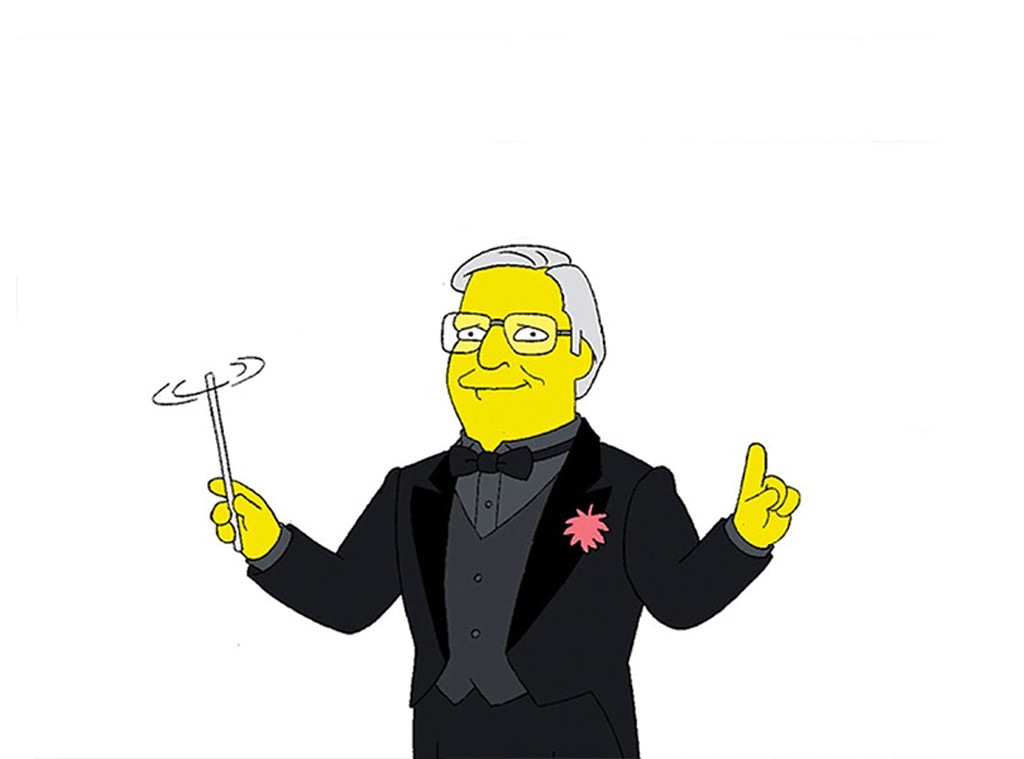 Fox
The sound of Springfield is going to be a little different when The Simpsons returns for its 29th season.
Why? Because the show's longtime composer (we're talking 27 years here!) Alf Clausen has been fired. Per Variety, Clausen received a call from producer Richard Sakai informing him that the series was looking for "a different kind of music" and he wasn't the one they wanted to hear it from. His last complete score for the series will be the Season 28 finale, with the identity of the composer for the Oct. 1 season premiere not yet known.
Clausen addressed his firing on Twitter, writing, "Thank you for all of the support...unfortunately, the news is true..."
He takes his leave from the series after having begun composing music in 1990, making his debut in season two's first-ever "Treehouse of Horror" episode. Since then, virtually every song you've ever heard and loved on The Simpsons has been the work of Clausen. Believed to be the most Emmy-nominated composer of all time with 30 nominations, Clausen won twice for his work in 1997 and 1998. 
Per Variety, speculation about Clausen's dismissal centers around cost-cutting measures, which have apparently been taking place on the show in recent years, despite the massive profits The Simpsons still rakes in. Clausen's use of a 35-piece orchestra weekly—something creator Matt Groening insisted upon from the start of the show—regularly costs millions of dollars per year. 
When asked for comment on Clausen's firing, the show's producers offered E! News the following joint statement: "We tremendously value Alf Clausen's contributions to The Simpsons and he will continue to have an ongoing role in the show. We remain committed to the finest in music for The Simpsons, absolutely including orchestral.  This is the part where we would make a joke but neither Alf's work nor the music of The Simpsons is treated as anything but seriously by us."
The Simpsons returns for season 29 on Sunday, Oct. 1 at 8 p.m. on Fox.