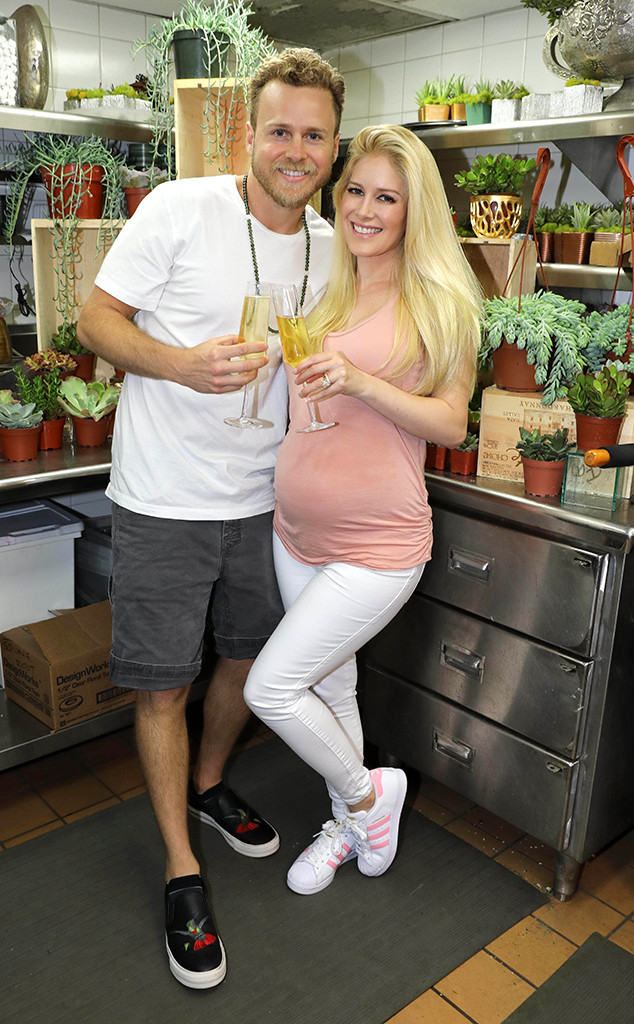 LEGA / BACKGRID
Er, random? Spencer Pratt says he used to "kick it" with Ryan Gosling back in the day.
The former Hills villain and father-to-be made his comments on an episode of Theo Von and Matthew Cole Weiss' Allegedly podcast that was released Tuesday.
"I had a penthouse loft when I was a freshman at USC and the connecting penthouse loft was Ryan Gosling and we used to kick it all the time," Pratt said. "He may deny it but I have many witnesses. I'll take a polygraph."
Spencer did not express his opinion about Gosling. He did, however, have plenty to say about other celebs, such as Caitlyn Jenner, his friend and former co-star Brody Jenner's dad. Spencer said he never met Caitlyn before she transitioned.
"I wouldn't want to meet Caitlyn," he said. "I'm Team Kris Jenner. I didn't like Bruce. I was team Brody. Bruce is like the worst dad. He wouldn't even call Brody on his birthdays. And he lived in the Valley. It's not like, 'Oh, I'm in the Czech Republic and we don't have phones here today!' He was always bad as a human, from what I saw, being Brody's best friend."
"He was a ghost. They had no relationship," Spencer added. "Poor Brody."
In her bombshell 2015 Vanity Fair cover story interview, in which she announced her transition, Caitlyn had said, "I have made a lot of mistakes raising the four Jenner kids. I had times not only dealing with my own issues but exes. [It was] very traumatic and there was a lot of turmoil in my life, and I wasn't as close to my kids as I should have been."