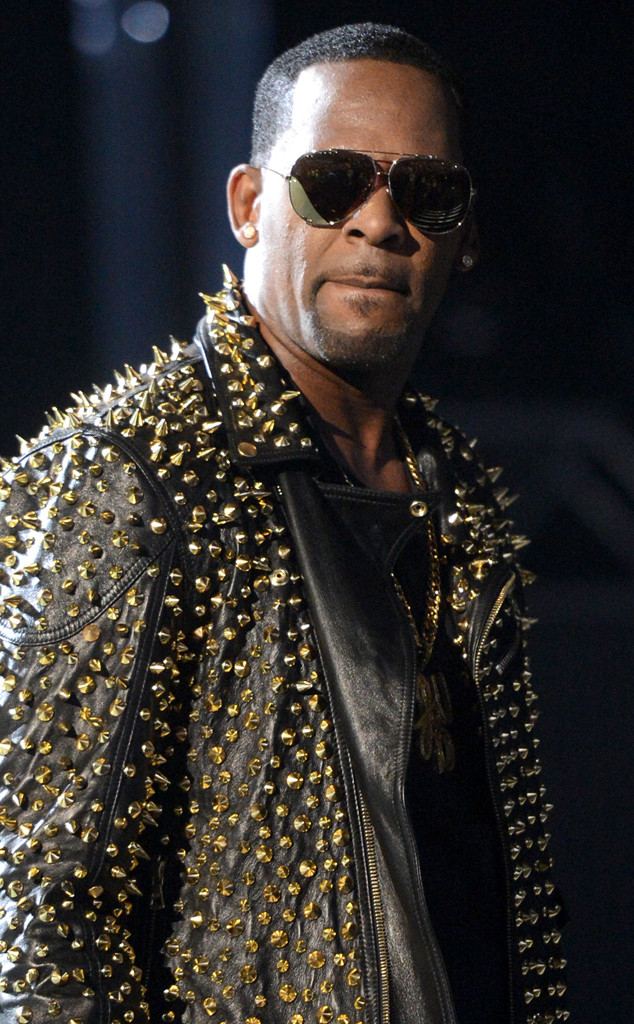 Jason Merritt/Getty Images for BET
On Aug. 31, 1994, R. Kelly married Aaliyah at a hotel in Rosemont, Ill. He was 27. She was 15, but the marriage certificate falsely listed her age as 18. The union was annulled months later. At the 1994 Billboard Music Awards that December, R. Kelly called Aaliyah, whom he had first met when she was 12, his "best friend in the whole, wide world."
In 1998, R. Kelly won three Grammys for "I Believe I Can Fly," to date his most successful single. His questionable relationship with Aaliyah relegated to an asterisk at the time and not altogether widely known outside of the industry and hardcore R&B enthusiasts, the Recording Academy heartily rewarded the "Bump N Grind" singer for his Space Jam anthem—and continued to recognize him with 19 more nominations between then and 2015. Devoted fans continued to buy albums and go to concerts, while casual listeners popped in whenever a hit such as the infectious "Ignition (Remix)" or the much hyped "Trapped in the Closet" went mainstream. Fellow artists continued to sign up to collaborate, including Jay-Z, Jennifer Hudson, Justin Bieber and Lady Gaga.
If only that weird blip of a marriage, born of a premature connection they had in the studio while working on Aaliyah's 1994 debut album, Age Ain't Nothing But a Number, had been it.