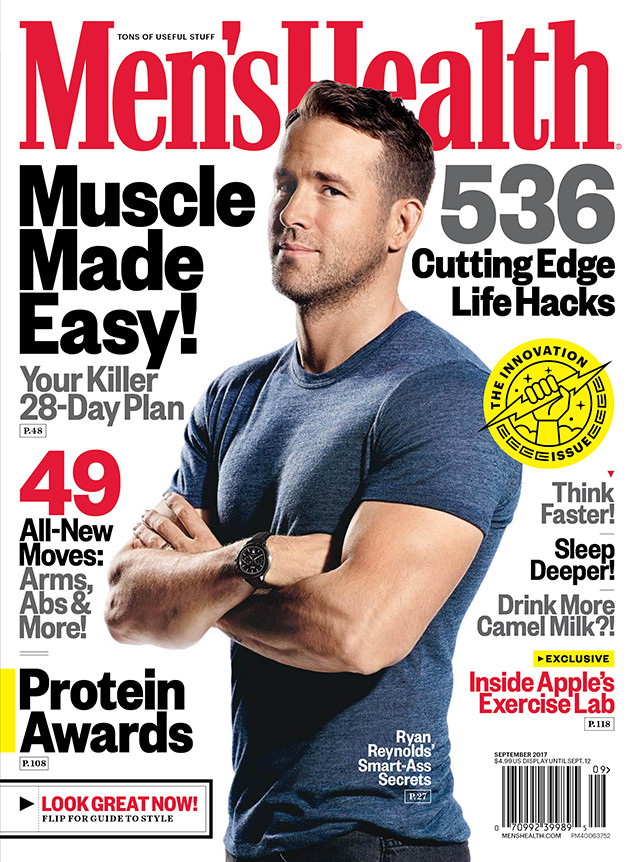 Art Streiber
Ryan Reynolds can be quite the comedian, on and off screen.
The Hitman's Bodyguard star takes the September issue cover of Men's Health magazine, showing off his muscular biceps and fit physique. Rocking a basic tee and jeans, the actor revealed why you won't find him in the kitchen, one thing he doesn't have in common with Hugh Jackman, and how he avoids morning workouts.
In an exclusive behind-the-scenes video during his cover shoot, Reynolds gave an inside look at the best prank he's ever pulled.