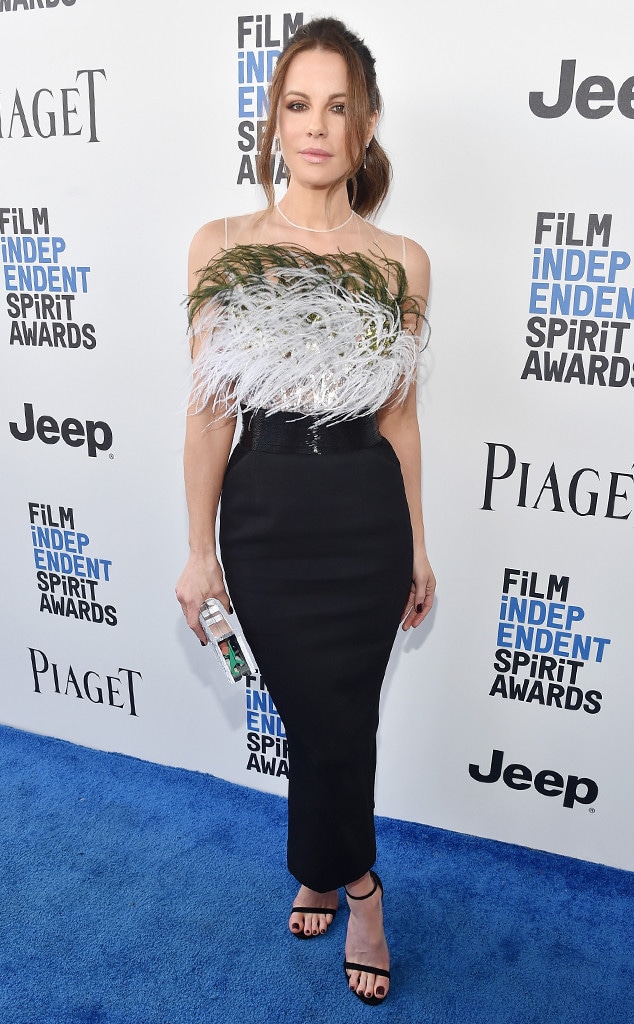 Alberto E. Rodriguez/Getty Images
UPDATE: The man arrested for allegedly stalking Kate Beckinsale will not face criminal prosecution.
According to documents obtained by E! News, the Florida State Attorney's Office dropped all charges against Terry Lee Rep because authorities apprehended the individual prior to him making contact with the actress on July 29, 2017 in Tampa Bay. 
Beckinsale has not commented publicly on the matter. 
________
A man was arrested at Tampa Bay Comic Con Saturday on suspicion of stalking Kate Beckinsale, who later made a scheduled celebrity guest appearance at the event.
Terry Lee Repp, a 45-year-old resident of Iowa, was booked in jail that morning on a $500 bond after he turned up at the Tampa Bay Convention Center a couple of hours before the actress was set to take the stage for a Q&A session, police records show. She filed a police report against him. He has not commented.
Police said in a statement that on Thursday, Repp was found inside the Tampa Convention Center during the Comic Con event and "has a history of following and harassing [Beckinsale] and came to Tampa in an effort to continue the harassing behavior."
"Repp made physical contact with the victim during an event in Salt Lake City, Utah in 2016. During this encounter, Repp touched the victim's back and made a statement to the victim in reference to stabbing her," the statement said. "In a continuing effort to harass the victim, Repp also traveled to Houston, Texas in 2016, where [Beckinsale] was attending an event."
"Repp was detained by the Houston Police Department and trespassed from the event. Repp appears to have an irrational obsession with [Beckinsale] and has traveled across the country in an effort to harass her. Repp's actions caused the victim substantial emotional distress and caused her to fear for her safety. Repp has been charged with stalking and was booked into Orient Road Jail."
Beckinsale postponed her Comic Con appearance for several hours after Repp's arrest.
She made no mention of him onstage. She also appeared to be in good spirits while talking to fans and taking photos with them and signing autographs at the event, while being guarded by security.
(This story was originally published Sunday, July 30, 2017 at 10:25 a.m.)