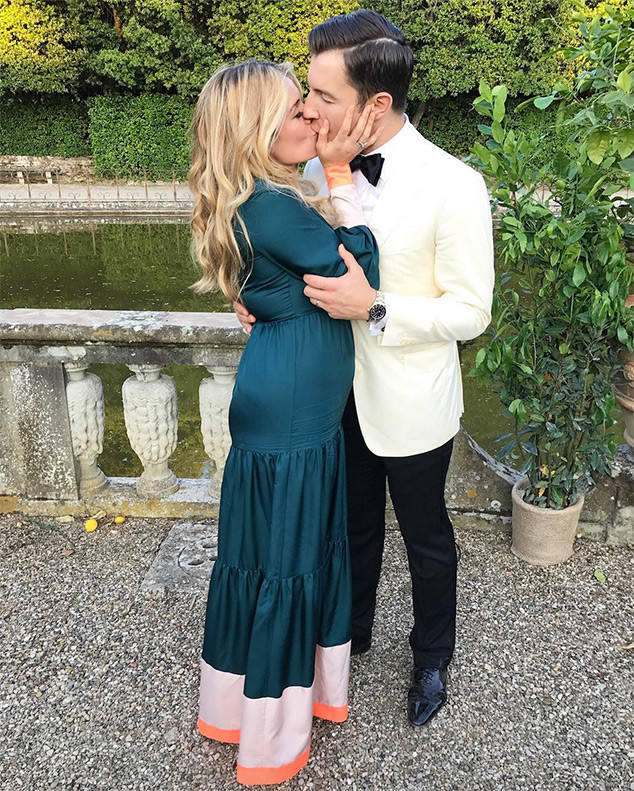 Instagram
Daphne Oz has a bun in the oven.
On ABC's The Chew Tuesday, the co-hosts played a game in which they read a series of statements you might say at a summer party and then interpreted what they really mean. When it was Oz's turn, she said, "That sangria looks so good, but I'm on a cleanse this week." So, what did that mean? "Essentially, 'I'm pregnant,'" she revealed. "But really—I'm pregnant!"
Co-hosts Mario Batali, Carla Hall, Clinton Kelly and Michael Symon congratulated the mom-to-be on the exciting news and gave her a few hugs. A thrilled Hall repeated, "I knew it! I knew it!"