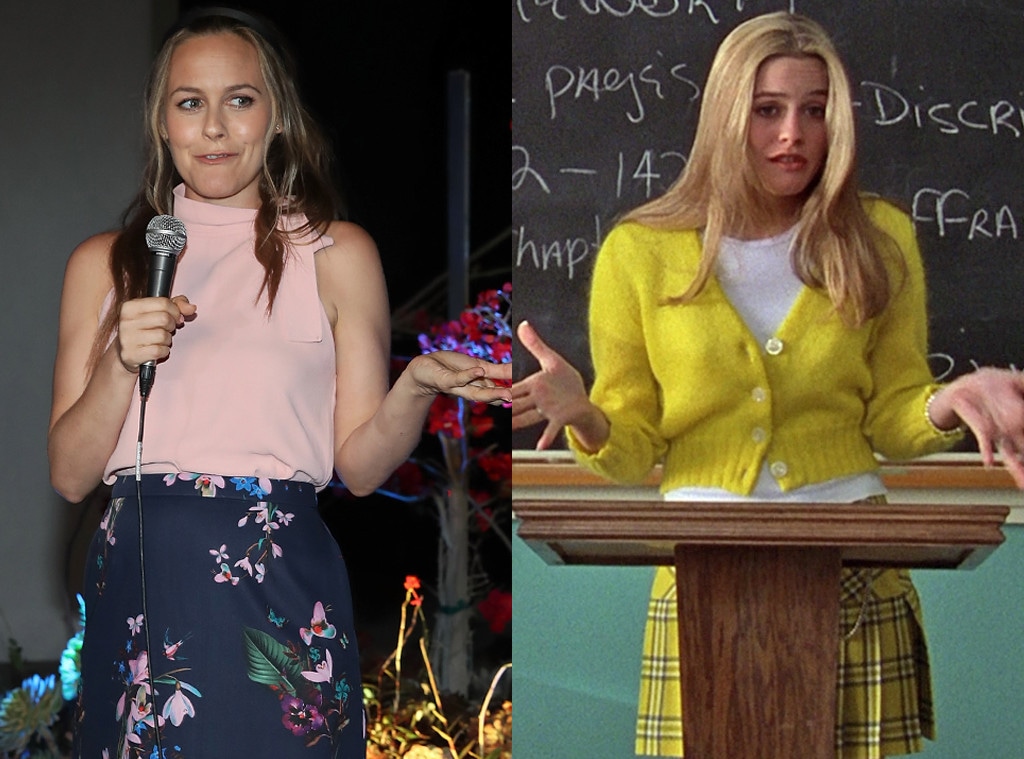 Jonathan Leibson/Getty Images
As if she wasn't going to show up?!
A whopping 22 years after Clueless rocked the world with its bright colors, quotable dialogue and head-bopping soundtrack, Alicia Silverstone, who played the film's central role of Cher Horowitz, booked it to the Hollywood Forever cemetery in Los Angeles on Sunday to make a surprise cameo at the Cinespia screening of the film.
The 40-year-old actress, who was decked out in a baby pink sleeveless top and floral skirt (which would have absolutely been in Cher's repertoire) also treated the crew of fans to a mini reunion with her co-star, Breckin Meyer, who famously played Travis Birkenstock in the movie.
Jonathan Leibson/Getty Images
Jonathan Leibson/Getty Images
Before the movie began, Alicia took center of the cemetery's lawn to speak to the crowd about the iconic 1995 film, which made her a household name. "I really love the film and I'm so happy you all do too!"
Instead of taking her rocker husband Christopher Jarecki as her date to the outdoor event, the actress brought along her 6-year-old son Bear Blu.
Alicia and her hubby began dating in 1997 and dated for eight years before marrying at Lake Tahoe in 2005.
Amy Heckerling, the film's director, spoke with The Hollywood Reporter last year about how she came up with the film's most iconic phrase, "As if!"
"I am always compiling slang words because I am just interested in how people use language," she told THR. "At that time, which was like early '90s, 'As if!' was floating around in the gay community. and I thought it was really a multiuseful, multipurpose word. I thought it would be a good thing for teenagers to be saying."
Heckerling also admitted that by the time "As if!" made it into Clueless, a lot of her crew were already shortening it to "Zif!"