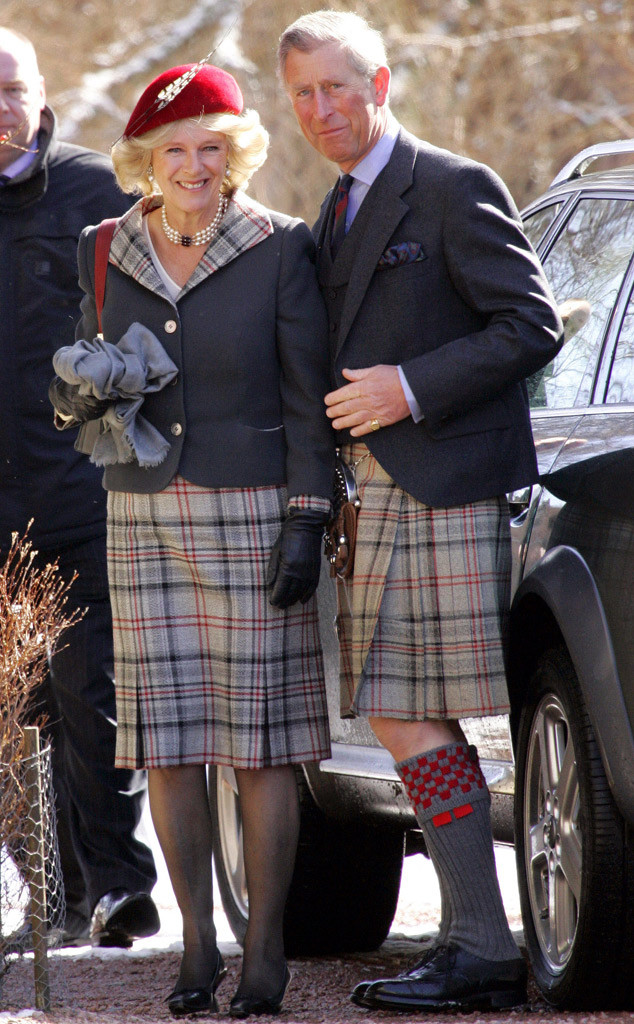 Mark Cuthbert/UK Press via Getty Images
Prince Charles' wife Camilla, Duchess of Cornwall, has opened up for the first time about the difficulties she faced when their relationship was made public.
The two wed in 2005 after seeing each other on and off for about 35 years, including while she was married to her first husband and he was married to Princess Diana, who had reportedly nicknamed her "the Rottweiler." Meanwhile, the princess also cheated on Charles with James Hewitt. Diana and Charles divorced in 1996, after which his PR team worked to try to build public support for Camilla. The efforts were thwarted a year later after Diana's shocking death, which broke the hearts of the British people and the world.
Camilla was largely vilified by the press after news of her and Charles' affair was first reported in the early '90s.
In an interview with The Mail on Sunday's You magazine, Camilla says that she was barely able to leave her house out of fear of public hostility and media hounding and felt like a prisoner in her own home for nearly a year.