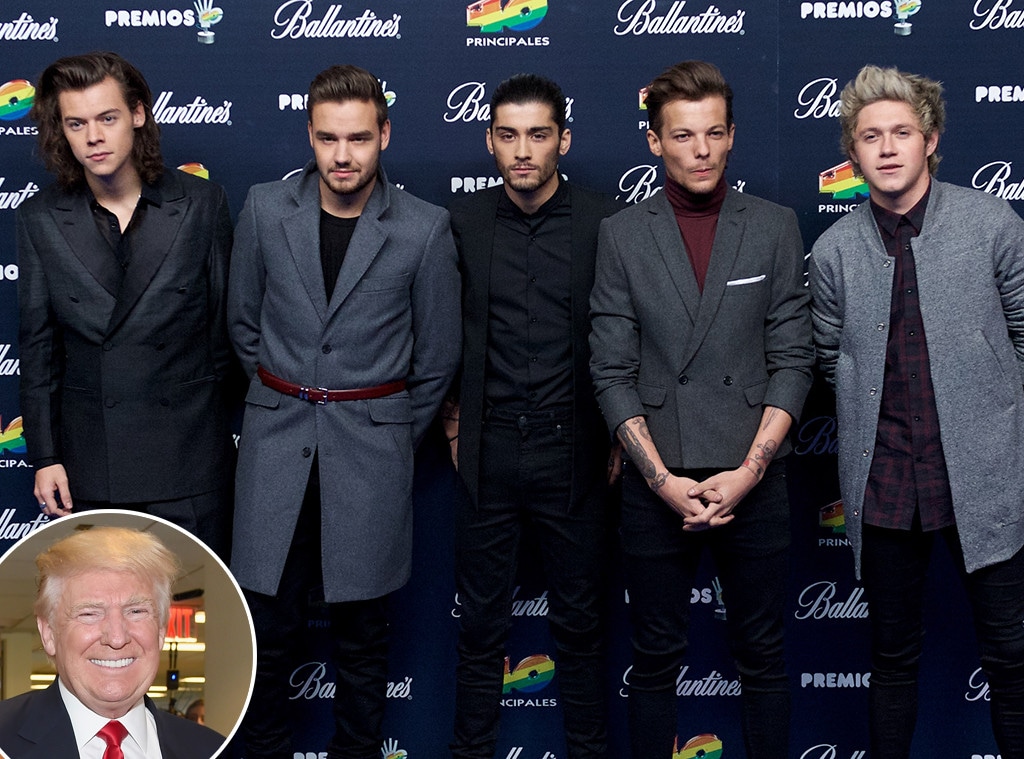 Getty Images
They may not be Americans, but the lads of One Direction once found themselves in trouble with President Donald Trump.
Liam Payne stopped by The Graham Norton Show this week and revealed, "One Direction once got thrown out of Trump's hotel!"
He recalled the incident, telling the host and guests Salma Hayek, David Walliams, Ed Westwick and James Buckley, "We were were asked to meet Trump's daughter but when we said no because there were so many fans it was unsafe, we were asked to pack our bags and leave!"
The singer also opened up about parenthood with Cheryl Cole and their newborn baby boy, Bear. On the topic of being a father, he admitted he hadn't met Cole's dad until after she got pregnant, recalling the funny story that came with it.
"My missus was pregnant and I was meeting her dad for the first time," he said. "So I thought I had better get rid of the life sized model dinosaurs I had in my garden."
Fortunately, this wasn't an entirely clear purchase. "I had bought them drunkenly off the internet," he confessed.
Things are a lot different now that Payne is a father.
He chatted with The Kyle and Jackie O show (via Daily Mail) and explained, "When he was first born, I had never even changed a nappy. I never had any younger siblings or people to change nappies on."
He continued, "It's not something I would partake as a hobby. I don't know if I'm speaking on behalf of other dads but you work on your feet because you have to, it's your responsibility."
And today, he feels a lot of responsibility in the best way possible.
"The moment that little boy or girl looks in your eyes, your life is changed forever," he shared.
Aw!