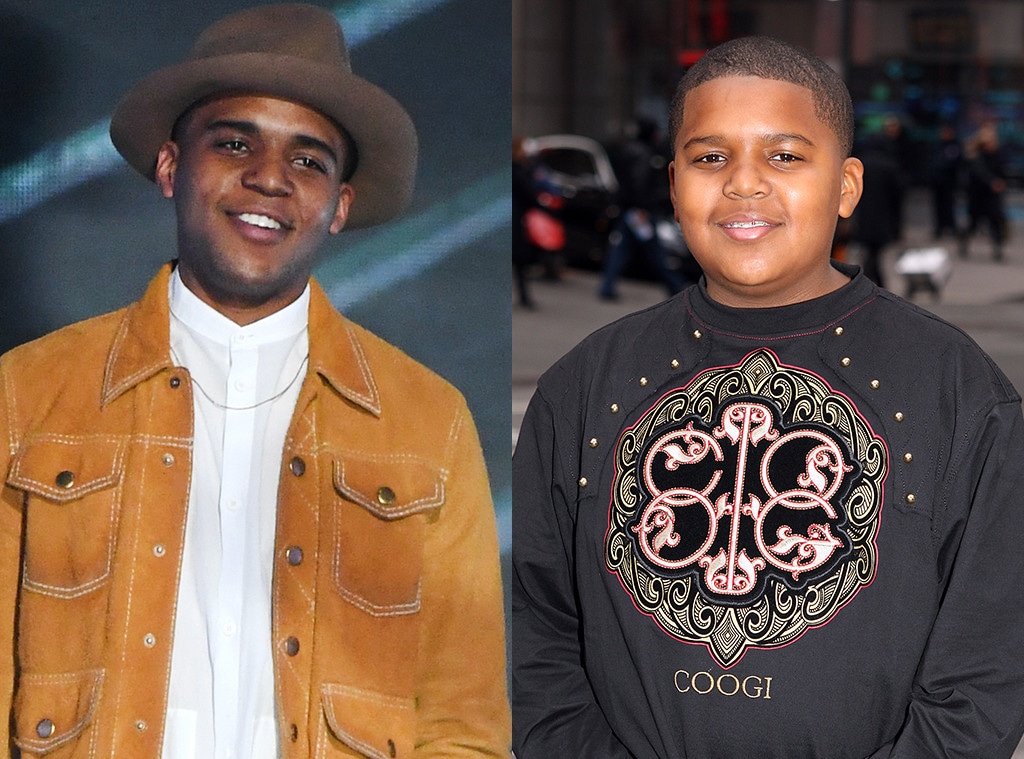 Ethan Miller/Getty Images
Notorious B.I.G would have been 45 years old...today.
To celebrate his friend's 45th birthday and his life, Sean Diddy Combs paid a touching tribute to his slain pal, who was murdered in 1997. During the tribute, the music man brought out Biggie's son, Christopher Jordan Wallace, out on stage in a rare public appearance at the 2017 Billboard Music Awards in Las Vegas.
"Right now, I would like to bring a very special guest to the stage. He's a new groundbreaking actor. Brand-new recording artist. That's going to change the game. Please welcome biggie's son, C.J. Wallace."
The 20-year-old, who was born just months before his father was gunned down, briefly spoke about his iconic father.
"I know my father is looking down on all of us tonight," said C.J. "And all of this love and support, my sister and I carry on his name with tremendous pride, and live my life by his words."
Diddy also spoke about his new documentary called Can't Stop, Won't Stop: The Bad Boy Story, which premiered at the 2017 Tribeca Film Festival. The film, directed by Daniel Kaufman, shows a behind-the-scenes look at the history of Bad Boy Entertainment, as well as Biggie's muder.