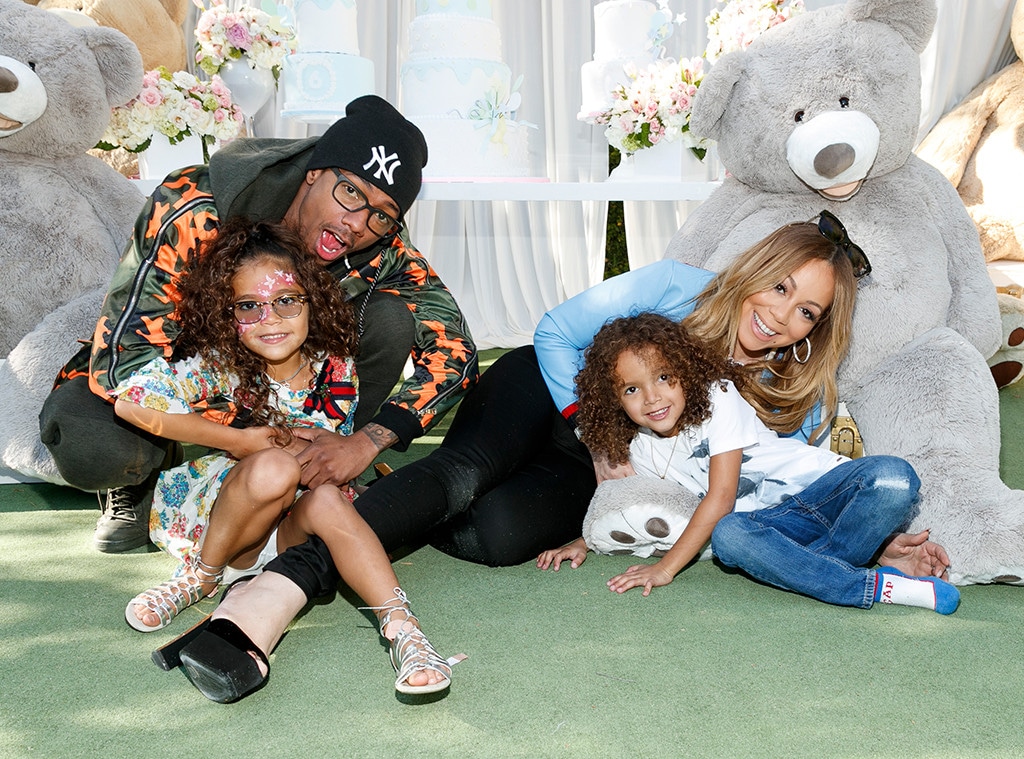 Rich Polk/FilmMagic
Six years later and Mariah Carey remains obsessed with "dem babies."
While Moroccan and Monroe may have marked their official birthday on April 30, the twin's mom decided to celebrate once again by sharing new photos of their celebration on Instagram.
With help from celebrity event designer and planner Kat Minassi, Mariah created a "magical" bash that will likely be remembered for years to come.
E! News has learned the theme was blue and pink to reflect the children's favorite colors. Teddy bears were also incorporated into the theme as both kids keep a teddy bear stuffed animal on their beds at home.
Guests enjoyed delicious desserts from Rafi's Pastry, bouquets of baby pink roses from Anna's Secret Garden and even some inflatables from Sunnylife.
"Roc & Roe's 6th birthday bash!" Mariah shared on Instagram with photos from the intimate gathering. "It would not have been possible without you @KatMinassiEvents. Thank you @KatMinassiEvents for making #DemKids birthday bash so magical."
Every child invited had a blast swimming with friends in the pool, bowling and playing games on the tennis court. Another huge treat was when Nick Cannon arrived to celebrate.
"It was the icing on top of the cake," Kat shared with E! News. "They were so happy to see him and ran over to him to give him hugs and kisses."
She continued, "When the kids walked into the party, Monroe said 'Oh my God! This is the most beautiful party.' She was blown away and in such a shock. Monroe turned to her mom and said 'Thank you mommy!'"
While the kids had plenty of fun, it's safe to say mom and dad were just as happy with how the day went.  
"Ooh darling cause you'll always be #dembabies," Mariah shared on Instagram. "#happybirthday to #demkids ... again ;)."