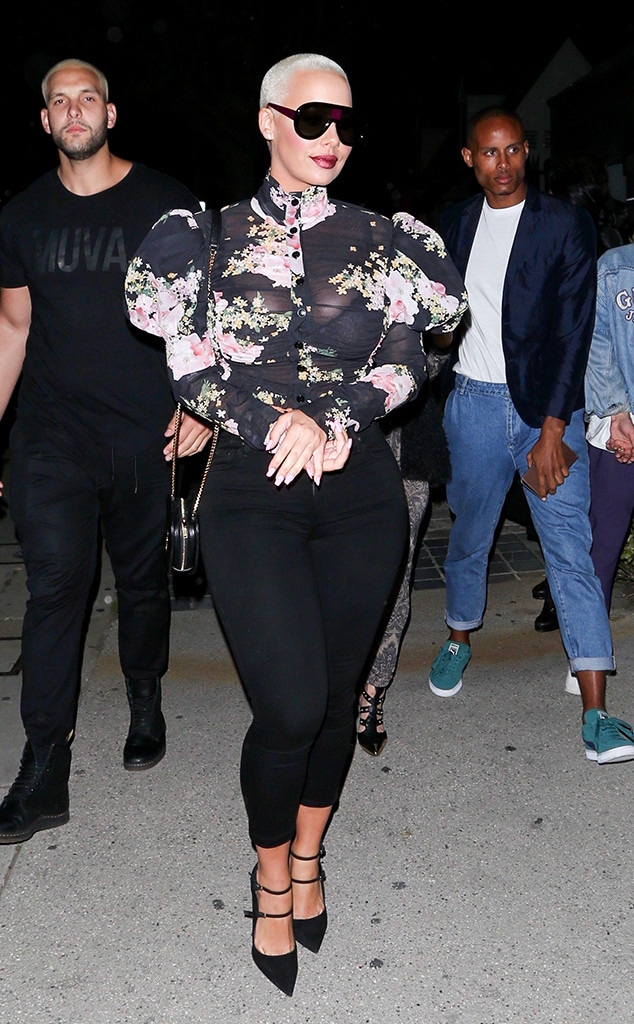 AKM-GSI
Amber Rose got quite a scare this morning when she discovered that a man had broken into her Los Angeles-area home while she was sleeping.
E! News has confirmed the incident, which is currently an ongoing investigation. TMZ is reporting that the suspect was in her home for four hours before he was discovered and that her son, mother, assistant and bodyguards were all also home at the time that the incident took place.
Law enforcement sources tell the outlet that the man gained access to Amber's home by breaking one of her kitchen windows and going through her pantry.
Apparently, in the wee hours, Amber noticed that her kitchen window was broken and went to check her home surveillance footage to determine the cause.
Upon viewing the footage, she discovered that a man had entered the premises. She also witnessed footage of him leaving the scene.
Police were called shortly thereafter and at present time, it appears that nothing was stolen from her home.
Amber has yet to weigh in on the scary ordeal on social media.
The news comes on the heels of another celebrity-related crime in Los Angeles as armed robbers stole approximately $1 million dollars from A$AP Rocky's home.
The Los Angeles Police Department confirmed to E! News that a crime occurred on the grounds of the property.
"At  11:30 pm last night officers responded to a home invasion robbery," an LAPD spokesperson told us, withholding the name of the victim. "A female was walking outside of the home when she was confronted by three suspects and one of them was armed with a handgun. They forced the victim back into the home. They attempted to take a safe and were unsuccessful, but they took property."