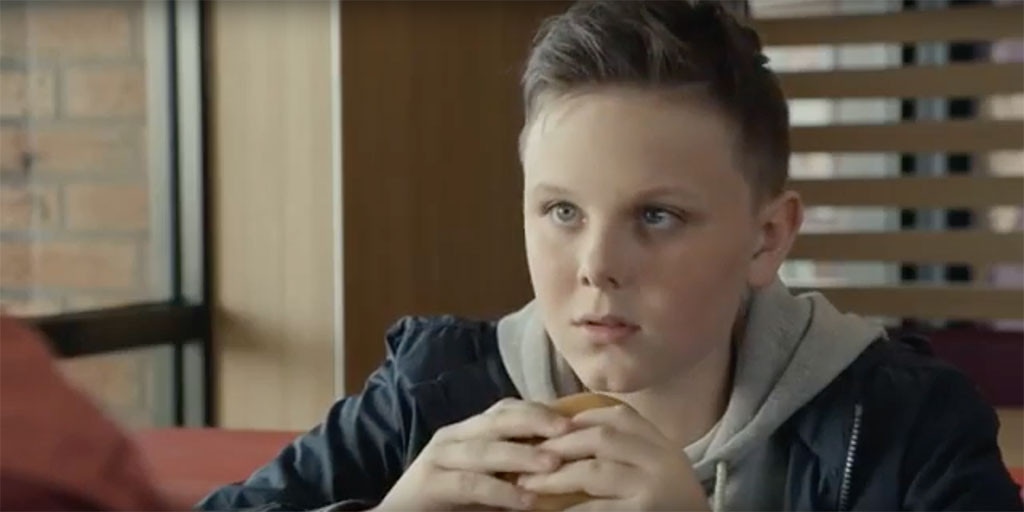 McDonald's
Customers have a bad taste in their mouth after seeing a new ad from McDonald's. 
In a newly aired commercial for the fast food chain in the United Kingdom, the brand depicted a son discussing his late father with his mother on the way to lunch at McDonald's. Along the walk, the boy asks his mom questions about what his father was like. With each point, it becomes clear he doesn't share many traits with his dad—except when he orders a Filet-O-Fish sandwich.
"That was your dad's favorite, too," she quips as the spot ends.
The theme of the ad sparked nearly instantaneous controversy and customers took to social media to express their discontent.
"New #McDonalds advert, cynically using the story of a kid's dead dad is trashy beyond belief. Who needs 2 parents when you have McNuggets?" one discontent viewer tweeted.
By Wednesday, the chain revealed they had pulled the commercial while responding to Twitter complaints.
"We've listened and decided to remove our 'Dad' TV advert from today," the McDonald's UK account tweeted in response to complaints. "We apologise unreservedly for any upset caused."
"It was never our intention to cause any upset," a McDonald's representative told The Washington Post in a statement Tuesday. "We are particularly sorry that the advert may have disappointed those people who are most important to us — our customers." 
"We will also review our creative process to ensure this situation never occurs again," a company representative added in an email to the newspaper.