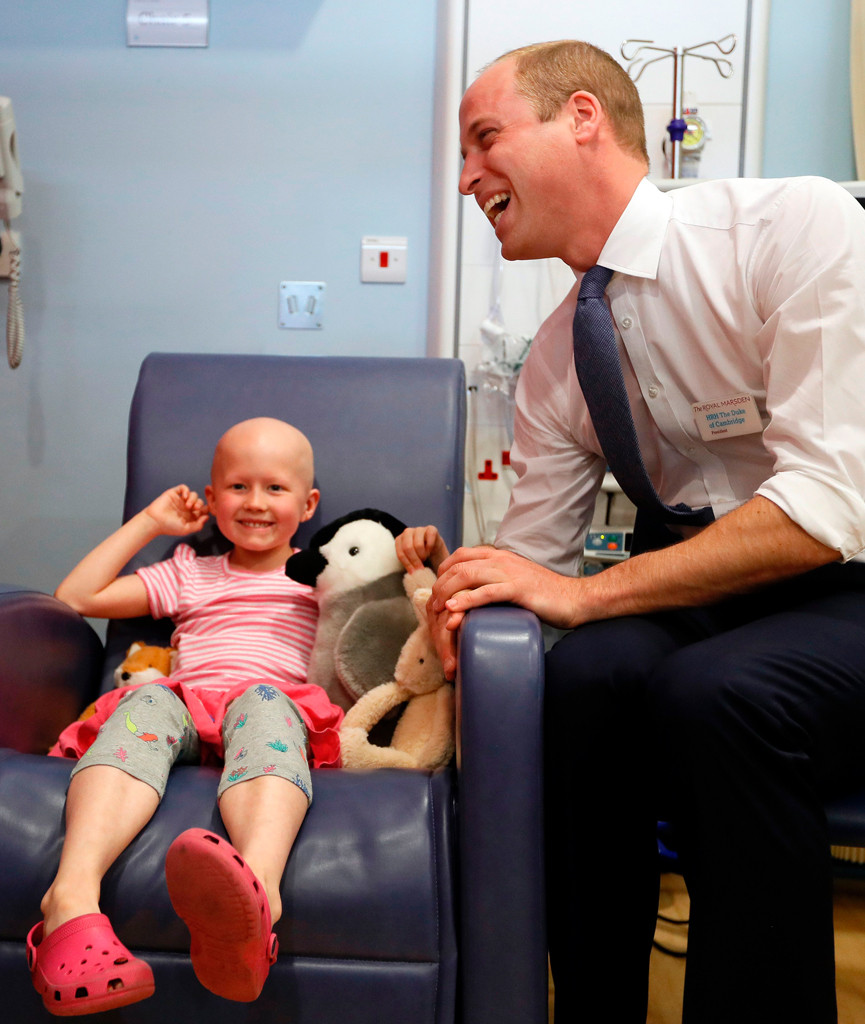 KIRSTY WIGGLESWORTH/AFP/Getty Images
We couldn't help but smile over new photos and videos of Prince William's latest visit with children at a south London hospital.
The Duke of Cambridge traveled to the children's Oak Center cancer unit at the Royal Marsden's Sutton hospital on Tuesday and got to meet one sweet 6-year-old patient named Daisy Wood.
In fact, Daisy had been watching a movie about princesses just before William walked into her room, and while she allowed him to strap on her name tag for the meeting, she realized the royal just wasn't her type.
Her father joked, "She did say William was a little old for her to marry." LOL!