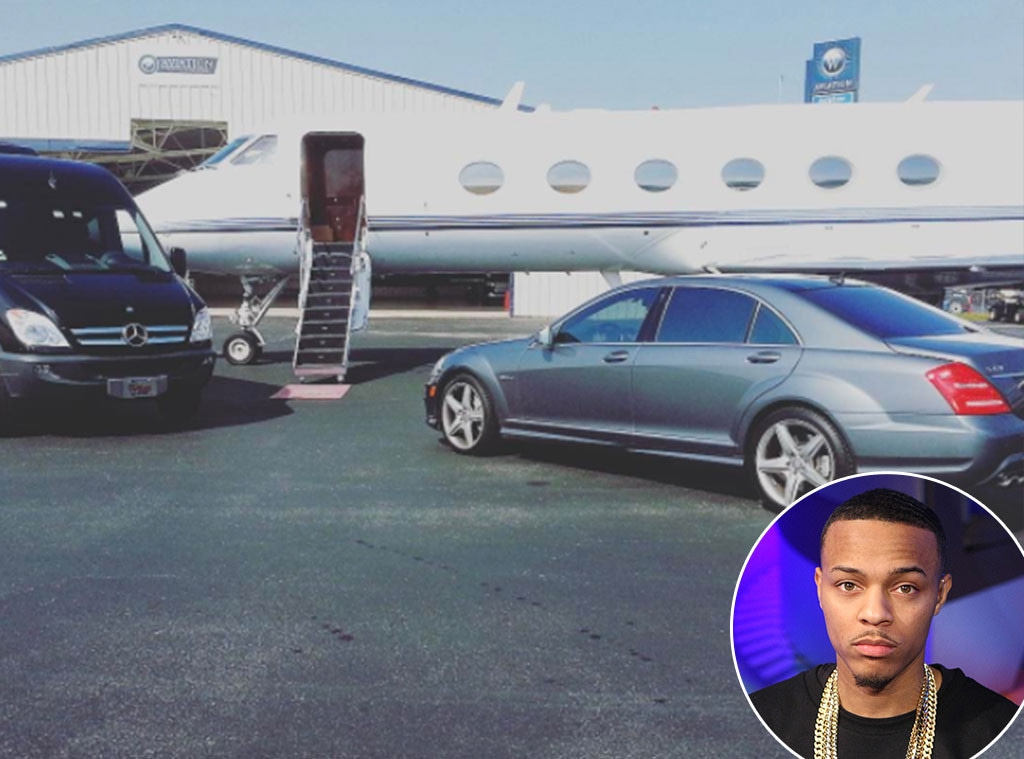 Instagram
Is this all a part of Bow Wow's big plan?
The rapper was recently dragged on social media when he shared a photo of a private jet on his Instagram account along with a message that he was heading to New York City for his ongoing press tour. There was just one problem—someone snapped a photo of the 30-year-old television personality inside a commercial flight to the Big Apple. 
As expected, the Internet had a field day with the fib, but now, Bow Wow is reacting to the noise with a new spin. 
"People don't understand the scientific method to my madness," he told the hosts of Hot 97 on Thursday. "I'm about to have the biggest show on WE tv—period."
That show he was referring to is Growing Up Hip Hop: Atlanta, which will premiere in two weeks. However, when asked if this was all a "troll," he had a simple response: "You gotta watch the show."
He's also been called out for sharing a photo of stacks of cash that weren't his, but as Bow Wow pointed out during the interview, he never said it was his money—just like he never said it was his jet. 
The star even had his own laugh at the digital roasting, re-sharing a spoof video on his Instagram account of the star peering outside his commercial flight window. 
Bow Wow, who is frequently ribbed online, the teasing rolls off his shoulders. 
"It doesn't affect me," he said. "It doesn't affect the women. It doesn't affect the bank. It doesn't affect anything."