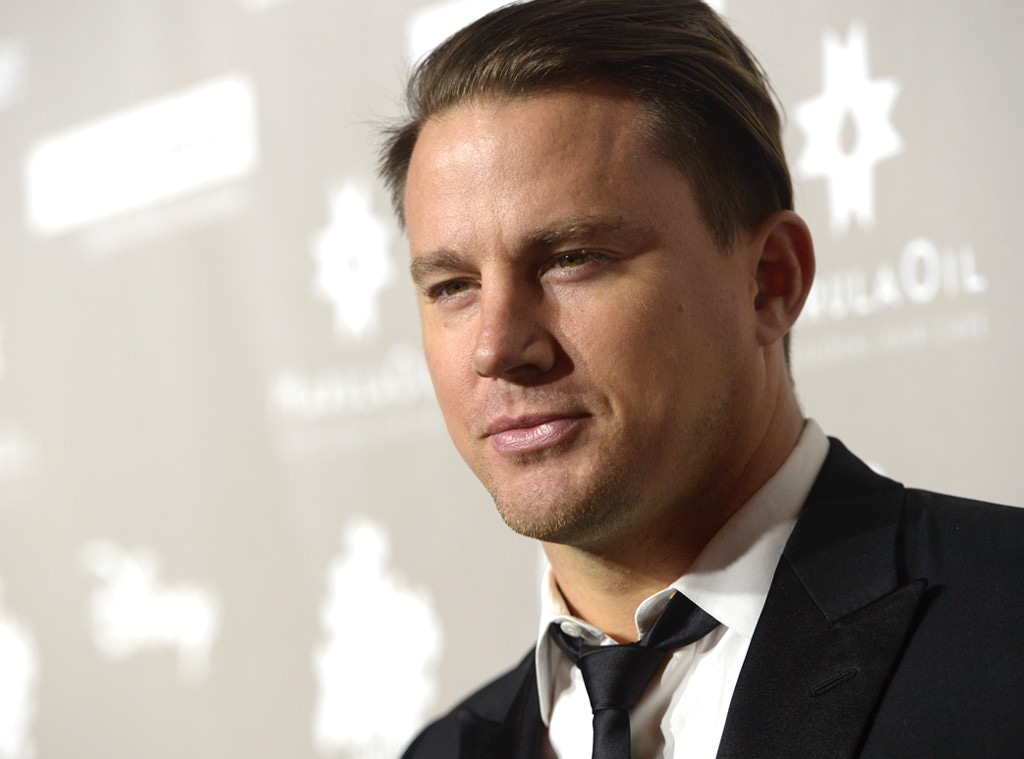 Charley Gallay/Getty Images
We've been able to sneak a peek into Channing Tatum's life as a father, but nothing has really opened our eyes (and our hearts!) as much as this.
Cosmopolitan magazine asked the 37-year-old actor to write a piece in honor of the opening of Magic Mike Live in Las Vegas, but what the publication got instead was a powerful, emotional letter to his 3-year-old daughter, Everly...and somehow, it actually makes much more sense.
"The more I thought about this, the more I thought about my daughter reading this article someday," Channing explained. "I pictured her in her late teens or early 20s, hoping to explore and discover her sexuality and dreaming about finding true love."
He continued, "I tried to imagine the things I'd want her to read that would help her understand men and sex and partnership better, and at that moment, I realized a strange thing. I don't want her looking to the outside world for answers. My highest hope for her is just that she has the fearlessness to always be her authentic self, no matter what she thinks men want her to be."
This stems from his own love story with his wife, Jenna Dewan-Tatum.
As you may recall, the couple met on the set of Step Up and were instantly connected. But, as Channing explained in his letter, it was more than their immediate connection that hooked him. Rather, it was Jenna's fearlessness in admitting he was what she wanted without any expectations. Just love.
"She had no idea what I'd say or how I'd react, but that was her truth. I remember feeling this incredible rush—it was the sexiest thing she'd ever done for me," he recalled. "I felt strength, because in that moment, she had accepted every part of me, the good and the bad. And I knew she wasn't auditioning me or hoping I'd meet some set of expectations."
"That radical authenticity of hers was what made me fall head over heels in love," he admitted. "And that's what I want for my daughter—to be expectation-less with her love and not allow preconceived standards to affect her, to ask herself what she wants and feel empowered enough to act on it."
This is a message Channing hopes to reinforce among all men and women.
"When more women start to truly feel this power in themselves, the world will become so magical, it makes my head hurt," he said. "We live in a society that has trained men and women to play certain kinds of roles for a long time, and the beauty of this amazing moment we're living in is that we're finally starting to break free from those roles. Women, especially, are realizing that they no longer have to conform to certain standards of social and sexual behavior, and this changes what they need from men and the role of men in general."
In fact, that's why Channing said he launched Magic Mike Live in Las Vegas.
"I wanted to create a space where we could really explore these themes in a fun, provocative way," he continued. "I want women to feel what it's like to exist in a world where men really listen to them, where they treat them like goddesses and where they can feel comfortable and proud to express the full force of their sexual energy together. I want them to experience a place where they are much more than enough."
Wow. And we thought we were obsessed with him before...Bravo, Channing Tatum!