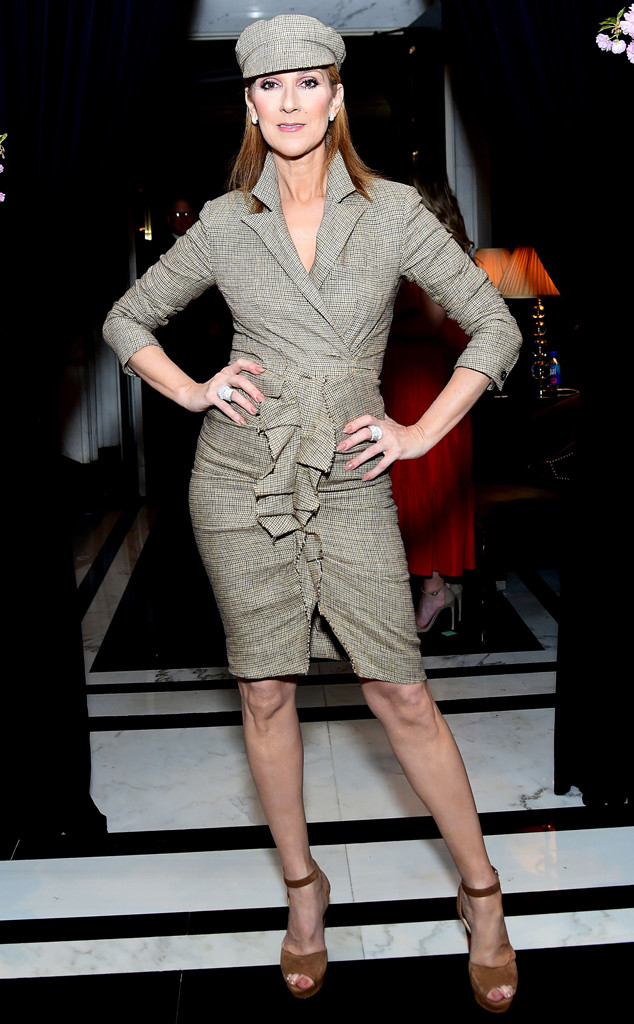 MJ Photos/WWD/REX/Shutterstock
Céline Dion has always had an elegant sense of style, from her head down to the toes of one of her thousands of pairs of shoes.
Set to attend her first-ever Met Gala tonight, the renowned singer talked to Women's Wear Daily about her love of fashion and attachment to her large wardrobe saying, "You can call it crazy. I keep everything, but I just keep buying a bigger [warehouse] space. I have 10,000 pairs of shoes."
If you never throw anything away it might seem possible to collect 10,000 pairs after years of working in the entertainment industry but, the numbers get even crazier when compared to an interview the singer did in 2013 where she told Ellen DeGeneres she had over 3,000 pairs in her Florida mansion.
A champion for shoe addicts everywhere, the star wasn't shy about admitting her love for footwear then either saying, "I also have a beautiful closet..for the shoes, because you know how crazy I am for the shoes."
So how did she end up adding 7,000 pairs to her collection in just four years?