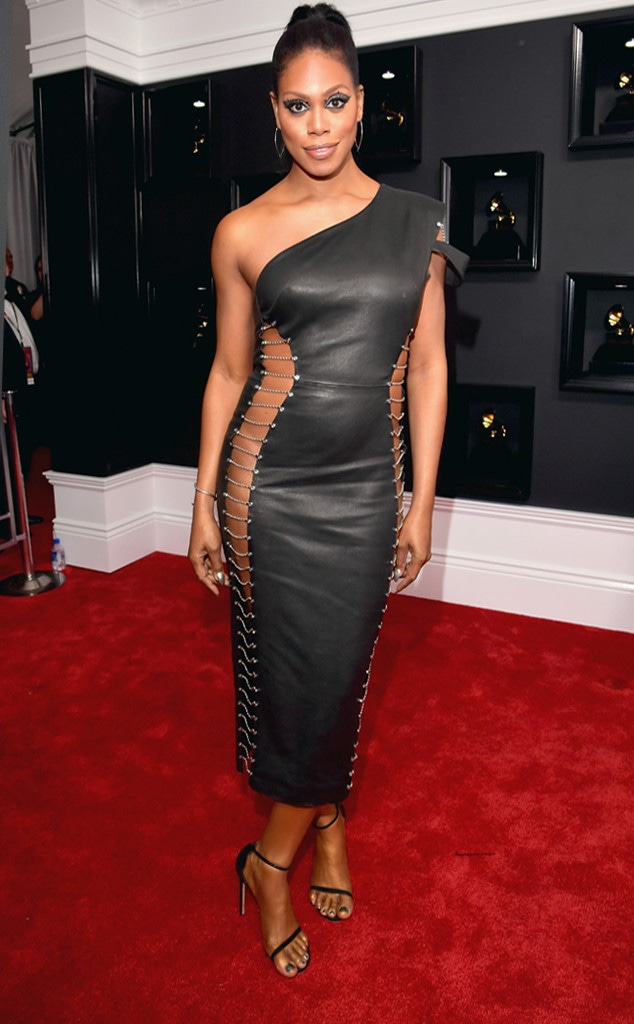 Lester Cohen/WireImage
The roster of guest judges for America's Got Talent season 12 is growing.
Following NBC's announcement that DJ Khaled and Chris Hardwick would be stopping by the summer's hottest reality series to help the AGT judges decide which acts will be moving on in the competition, E! News can exclusively reveal that Orange Is the New Black star Laverne Cox will be bringing a bit of her fierceness to the judges table, as well. The fourth and final guest judge, however, still remains a mystery.
The guest judge rounds will begin on NBC in mid-July and carry over through the beginning of August. Laverne, however, will only appear in one episode. The Golden Buzzer, which allows the judges to send one act straight through to the live shows, will again be in play, as well.
While the newest judging line-up of Simon Cowell, Mel B, Heidi Klum and Howie Mandel will remain in tact for the new season, America's Got Talent will welcome a new master of ceremonies after Nick Cannon's shocking announcement that he and the show were parting ways back in February. Replacing him is the show's first female host ever, Tyra Banks.
"Since I was a little girl, I've been obsessed with grandiose acts and performers who make the seemingly impossible possible. I love how AGT brings that feeling into everyone's home, capturing the best of people who come out and give it their all to make those big, fierce and outrageous dreams come true," Tyra said in press release. "I look forward to connecting with the dreamers, having fun and giving hugs and words of encouragement when needed. And maybe I'll get one or two performers to smize for the audience!"
Are you looking forward to Laverne as guest judge? And who would you like to see take that fourth and final slot? Sound off in the comments below!
America's Got Talent premieres Tuesday, May 30 at 8 p.m. on NBC.