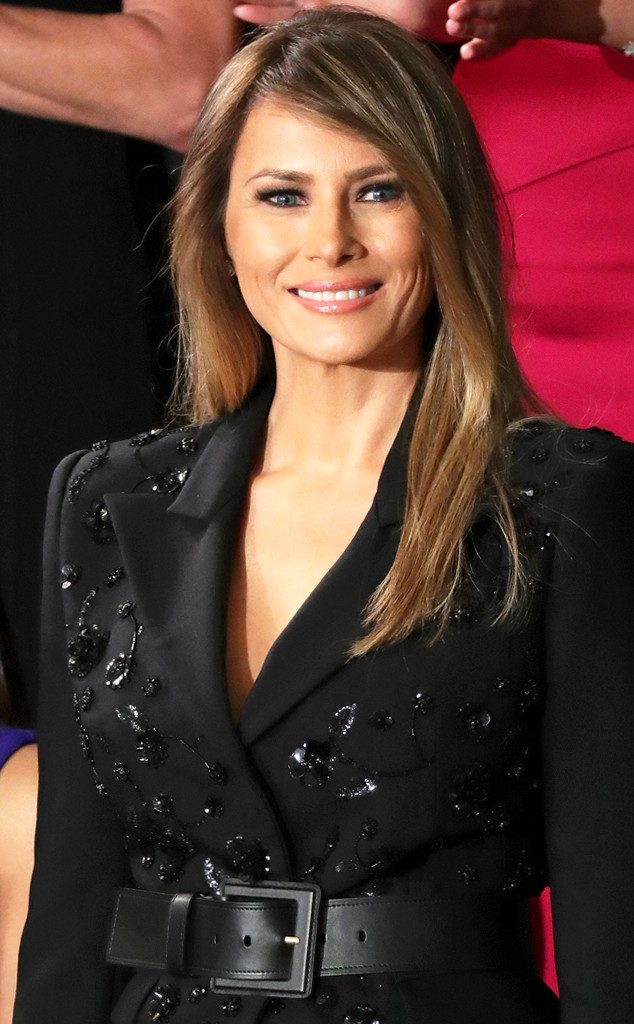 Chip Somodevilla/Getty Images
Happy birthday, Melania Trump!
The First Lady of the United States turns 47 today, and she's celebrating in Washington D.C.
President Donald Trump's wife is in the nation's capital to attend a luncheon for Senate spouses at the National Gallery of Art, where she is set to make remarks. According to a White House official, FLOTUS will also be meeting with members of her staff on a variety of issues throughout the day.
Later this evening, the Trumps have a private celebration planned in the White House residence, per the official.
She received well wishes from President Trump, who tweeted, "HAPPY BIRTHDAY to our @FLOTUS, Melania!" alongside a photo of the couple from the 2017 Presidential Inauguration.