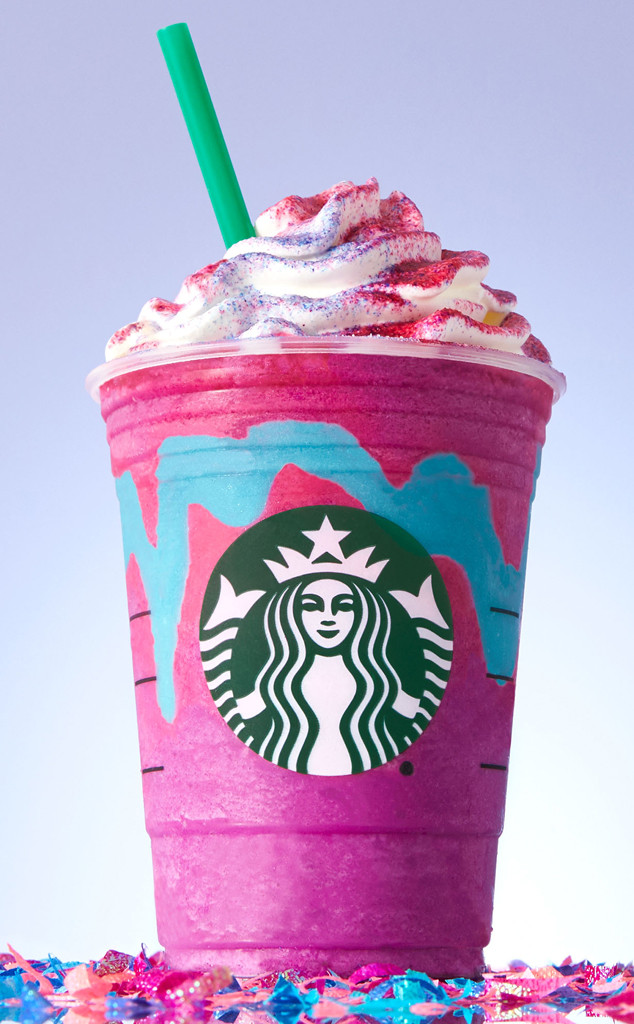 Starbucks
Sparkly, magical, bright colors—what's not to love about the ongoing unicorn craze?
Photos of unicorn hot chocolate, unicorn macarons, unicorn popsicles and even unicorn grilled cheese have been the pop of color everyone's social media feeds have been in much of need of lately.
The most recent to cash in on the magical movement? Starbucks.
Starbucks has created a limited edition Unicorn Frappuccino that will be available Apr. 19-23. The whimsical pick-me-up is a mango crème frappuccino base with pink powder, sour blue drizzle and topped with whipped cream and sprinkles.