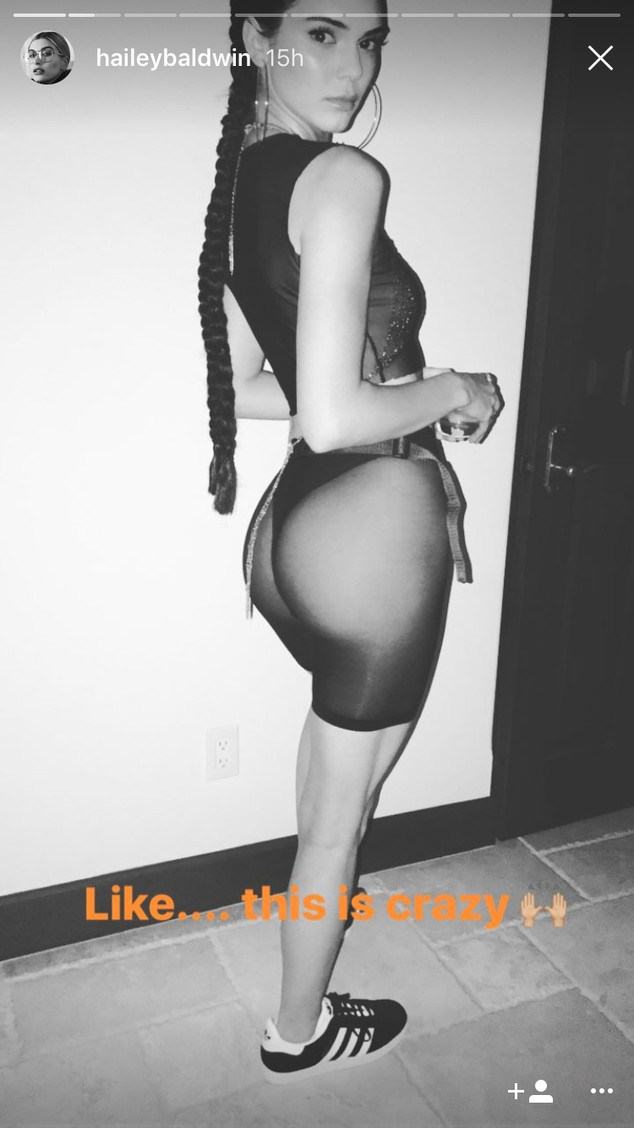 Instagram
Kendall Jenner is feeling "crazy."
Kendall's BFF Hailey Baldwin has been sharing tons of pictures and videos from her time at Coachella on her Instagram story, and one certainly caught her eye—and ours. Hailey shared a picture of Kendall posing in a sheer crop top and dress that put her derriere on display. The black-and-white photo revealed Kendall's risqué undergarments, which she paired with a piar of sneakers and a long braid.
"Like....this is crazy," Hailey captioned the photo.
After taking in Travis Scott's performance, which Hailey also documented, the pair hit up some after-parties.