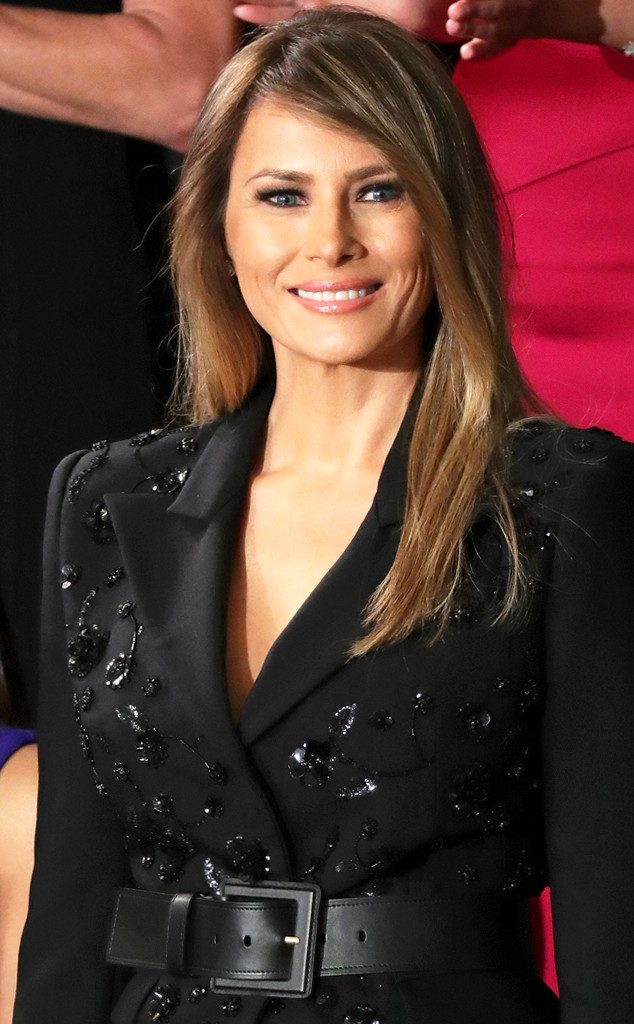 Chip Somodevilla/Getty Images
First Lady Melania Trump has a reason to celebrate.
Trump has settled her defamation lawsuit against Mail Media over a Daily Mail story that insinuated she was an escort shortly after emigrating to the United States. Trump and Mail Media released a joint press release that revealed the media company would be paying the first lady an undisclosed sum as well as giving her a formal apology and retraction.
The first lady sued Mail Media in September 2016 after Daily Mail published an article titled, "Naked photoshoots, and troubling questions about visas that won't go away: The VERY racy past of Donald Trump's Slovenian wife." It cited a Slovenian journalist who co-authored an unauthorized biography of Trump, as well as a Slovenian magazine that claimed the modeling agency Trump worked for was run by a New York entrepreneur who also reportedly operated an escort agency.