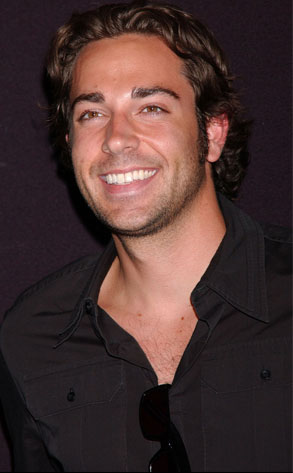 Sharkpixs/ZUMA Press
Who He Is: A former theater geek, Zach is best known for his four years on the Sara Rue sitcom Less Than Perfect, where he played the uptight Kipp Steadman. Didn't watch that show? Think of Kipp as the spiritual father of Marc on Ugly Betty. He and Andrea Parker swanned around the show making us hurt ourselves laughing while they made life hard for Ms. Sara Rue.
Where to Meet Him: You know that new show Chuck on NBC? He's Chuck. Wanna know about that show? Watch the clip below. No, really, it's worth your time. Swear to TiVo.
Why You'll Love Him: Honestly, I do not see how you can not. At the risk of making myself sound like a boy-crazed, newly married woman, let me just say that words fail me when I try to describe the awesomeness that is Zachary Levi. I honestly looked in a thesaurus for a big batch of awesome words, but none of them were good enough. Luckily, seeing is believing. Watch the clip below and you'll get it instantly. (By the way, the clip has a special appearance by Levi's costar buddy Josh Gomez, who instantly convinced himself he was my new fake boyfriend. Also worth noticing: The number of questions I get to ask in this five-minute clip.)
Then keep reading for a quick Q&A with Levi...