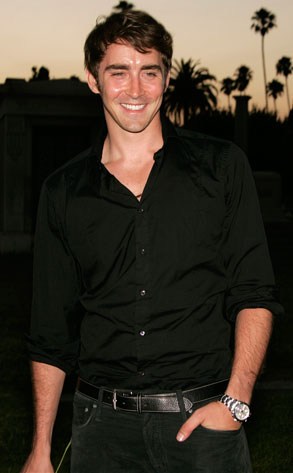 Lisa O'Connor/ZUMA Press
Who He Is: The star of ABC's critically acclaimed dramedy Pushing Daisies, Lee Pace is best known so far for his work as Jaye's big brother on Wonderfalls, an earlier show from Daisies creator Bryan Fuller, and for his turn in the Showtime film Soldier's Girl.
Where to Meet Him: I've been talking about Pushing Daisies nonstop since spring, but if you haven't been paying attention, it's the story of Ned, a gentle pie baker who just so happens to be able to resurrect the dead. Unfortunately, his power comes with strings attached, and as a consequence, he is forever forbidden to touch the love of his life: a girl named Chuck (Anna Friel). She was dead once, you see, and he brought her back to life by his magic touch, and should he ever touch her a second time, she would die forever, never to return. Ah, the road of TV love never did run smooth.
Why You'll Love Him: Read the Q&A below, and check out the video from my Pushing Daisies set visit (where I'm in partial dead-body makeup for a guest spot), and you'll know why you'll love him! He's smart, sweet and thoughtful, not to mention dead sexy. Read on, and if you fall head over heels, don't say I didn't warn you!