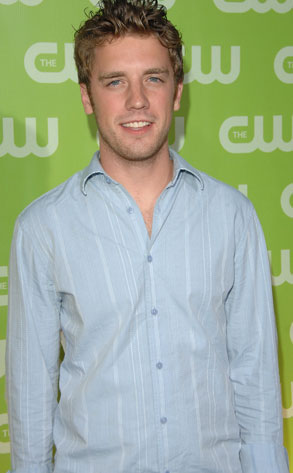 AP Photo/Graylock.com
As part of Totally Tube 2007, we're counting down Five Newbies You'll Love. Today, ladies and gentletubers, meet Number Three...Bret Harrison.
Who He Is: The star of the CW's new horror-comedy Reaper, fan of fanboy supreme Kevin Smith and, oh nothing, Adam Brody's BFF.
Where to Meet Him: On the CW, natch. On the show, he plays a guy whose parents sold his soul to the devil at birth, and the devil now wants his due. Assigned to become the devil's bounty hunter, he teams up with pals Sock (Tyler Labine) and Ben (Rick Gonzalez) to hunt demons escaped from hell and return them to their rightful home in Hades.

Why You'll Love Him: The series is hilarious and smart, just like him, and, oh heck, we sat down with the devil's latest protégé, so just read for yourself and you'll see why!